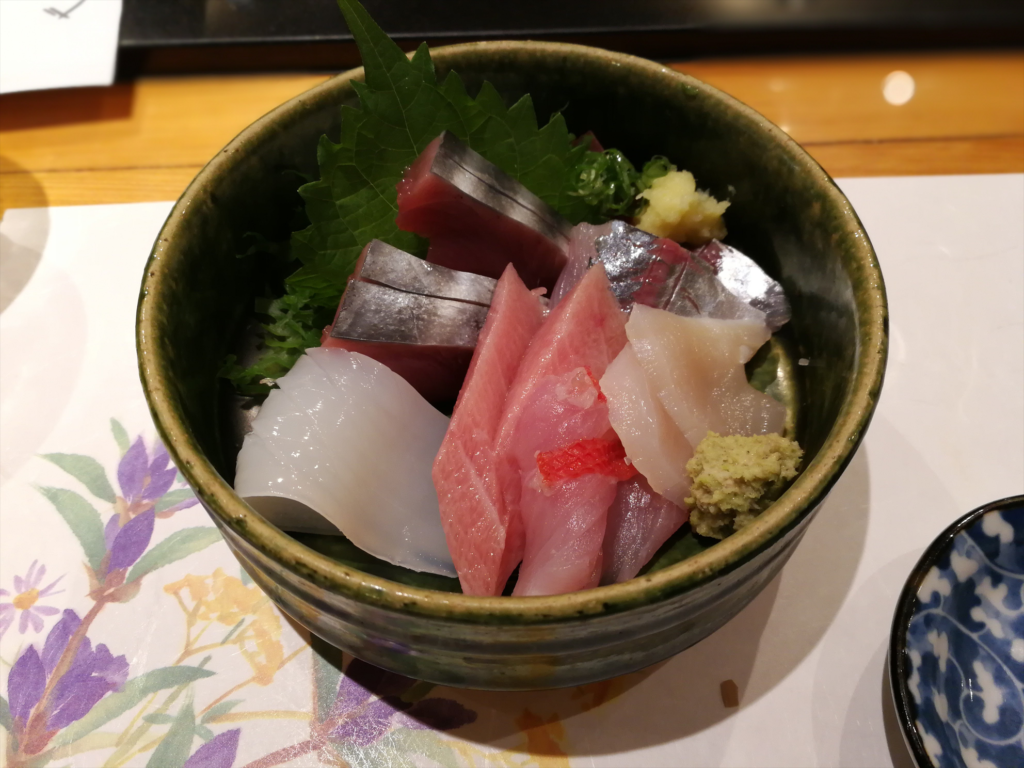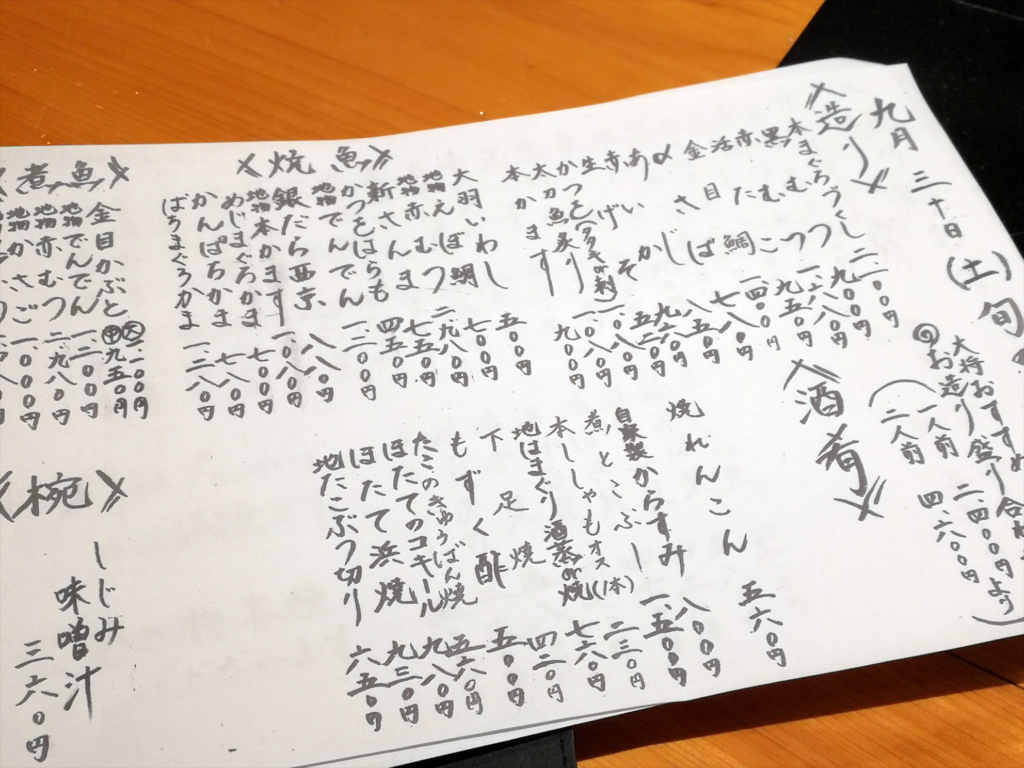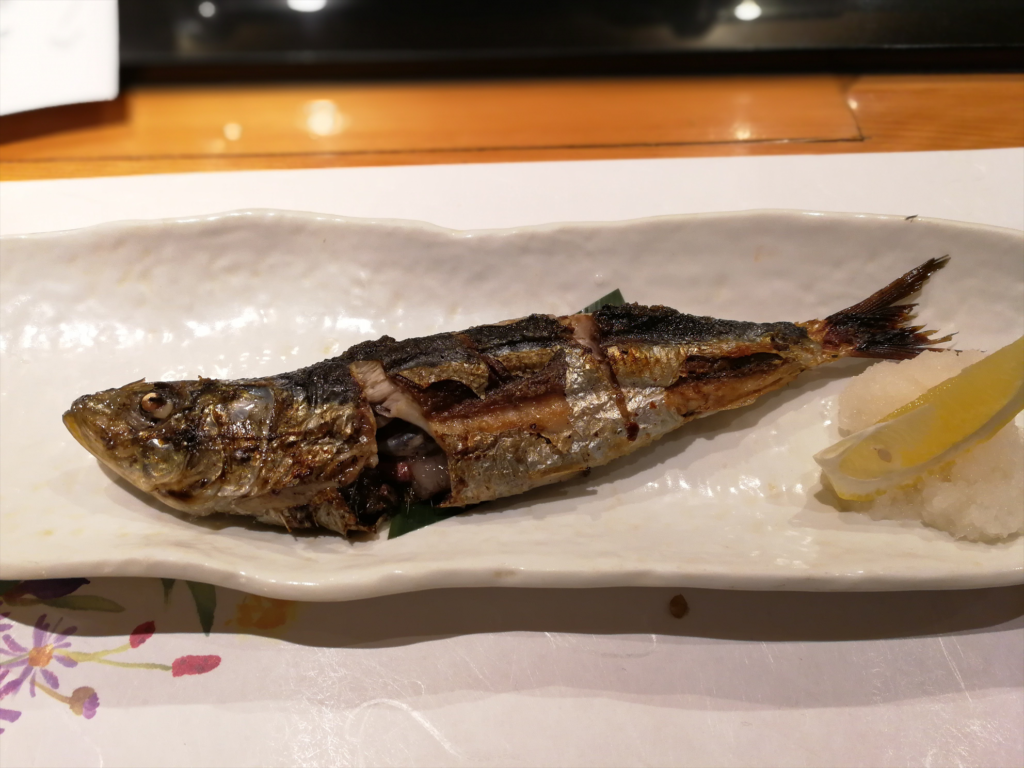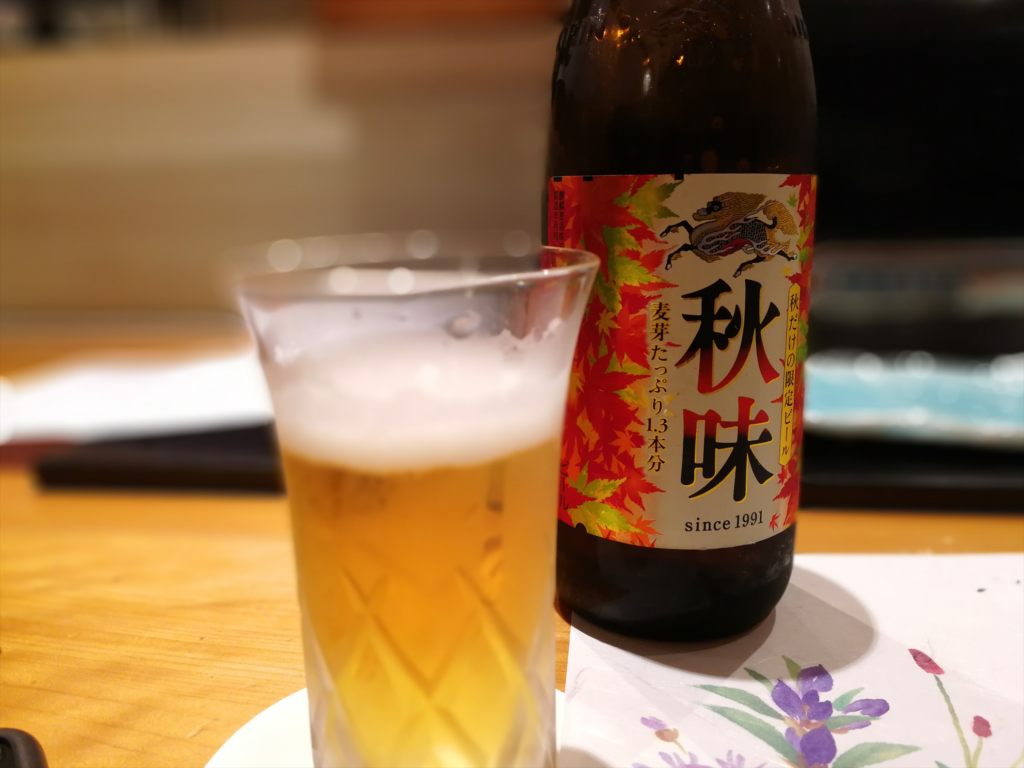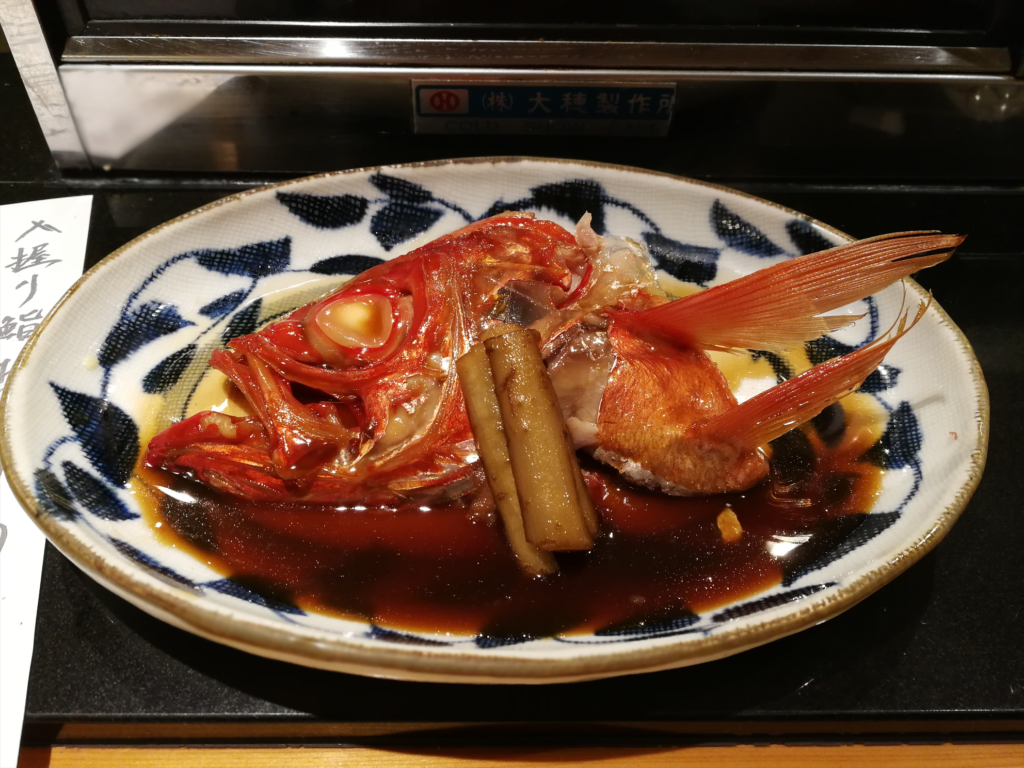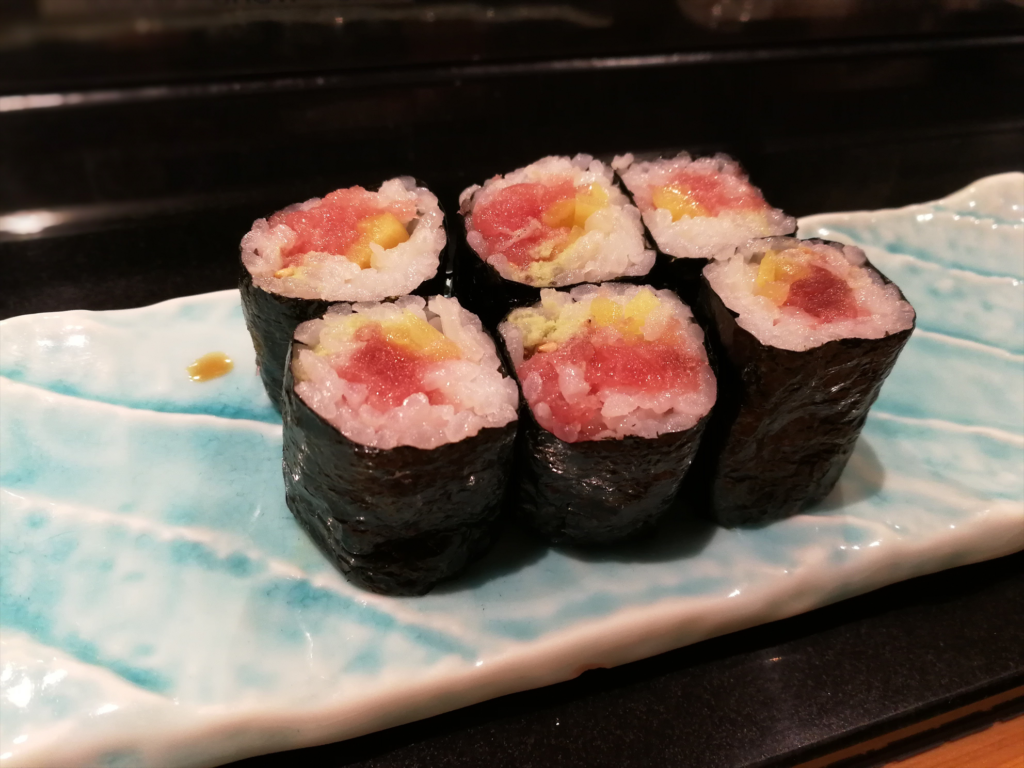 Looking for places to eat fish this place seems to be the best one in Nuzazu.
When I call the day before to book, they're already full. There's no choice but to just go there. Luckily for me, popping my head through the shop curtain that evening I noticed an empty seat just at the counter!
I don't that many different things as I am by myself. Deciding on what to choose, I go for iwashi shioyaki (salted grilled sardines, and one of my favourites. It doesn't appear that often, but when 'Mikitō' was in Midorigaoka, the large iwashi were awesome carefully grilled), and boiled head of kinme-dai (a splendid alfonsino). As they take a long time to make, they suggest some sashimi to tide me over. I'm told that I don't need a single serving either since they'll make it quite small. So with that, I order.
What comes is aji (horse mackerel), tairagi (pen shells), ika (squid), maguro (tuna), and katsuo (bonito). Fresh katsuo comes with its skin. Two small salt dishes are also brought out with wasabi with ginger.
The iwashi and kinme are great as well. They're still doing this sort of beer. I've not seen this autumnal taste recently, and makes the trip feel really worth it.
I get the toro-taku hosomaki thought I don't see it on the menu (well, it resembled it at least since a regular customer put in a request) lol
The fish tastes delicious and crisp. Good value for money too.