2017.03.20
Meibutsu Tenmusu Senju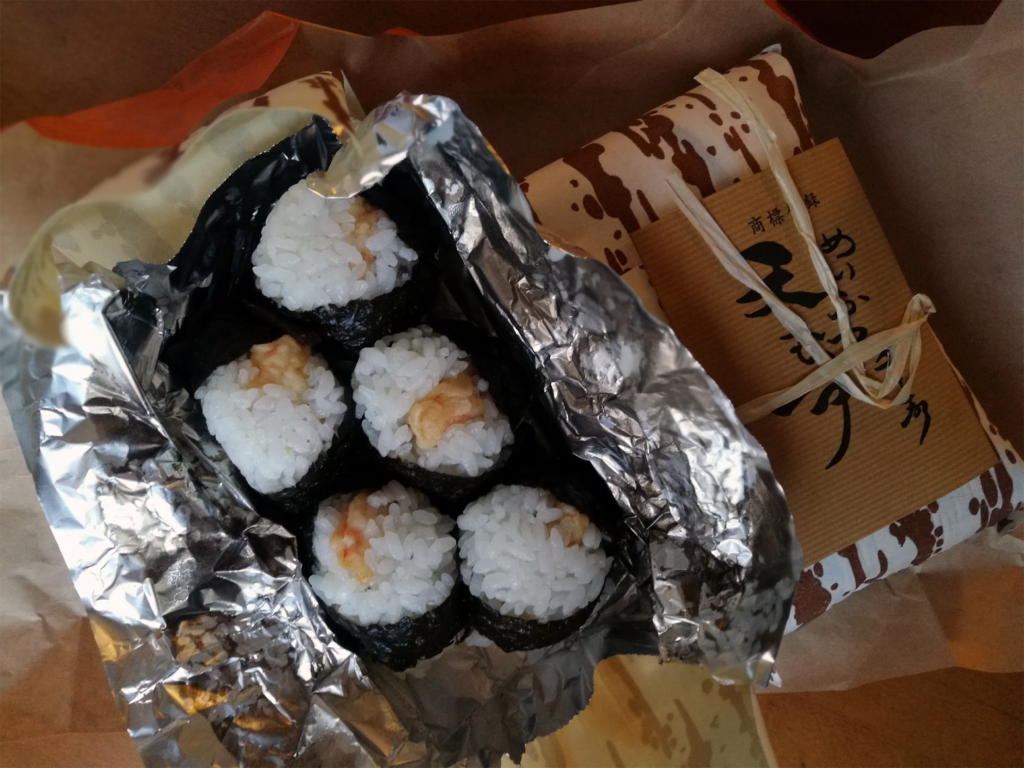 It's silly not to buy these if you come to Nagoya.
Although there are different kinds of tenmusu, (shrimp rice ball) this is definitely the best. The richness of both rice and shrimp tempura can be enjoyed without any extra flavour.
I always buy some at the shop in Ōsu, but it's not listed on the homepage of any of the other stores.
I wonder if it's related in a way with Yamamoto's stewed miso udon, or if it's organized like Koshizuka?
Anyway, I guess it doesn't matter as either are delicious.