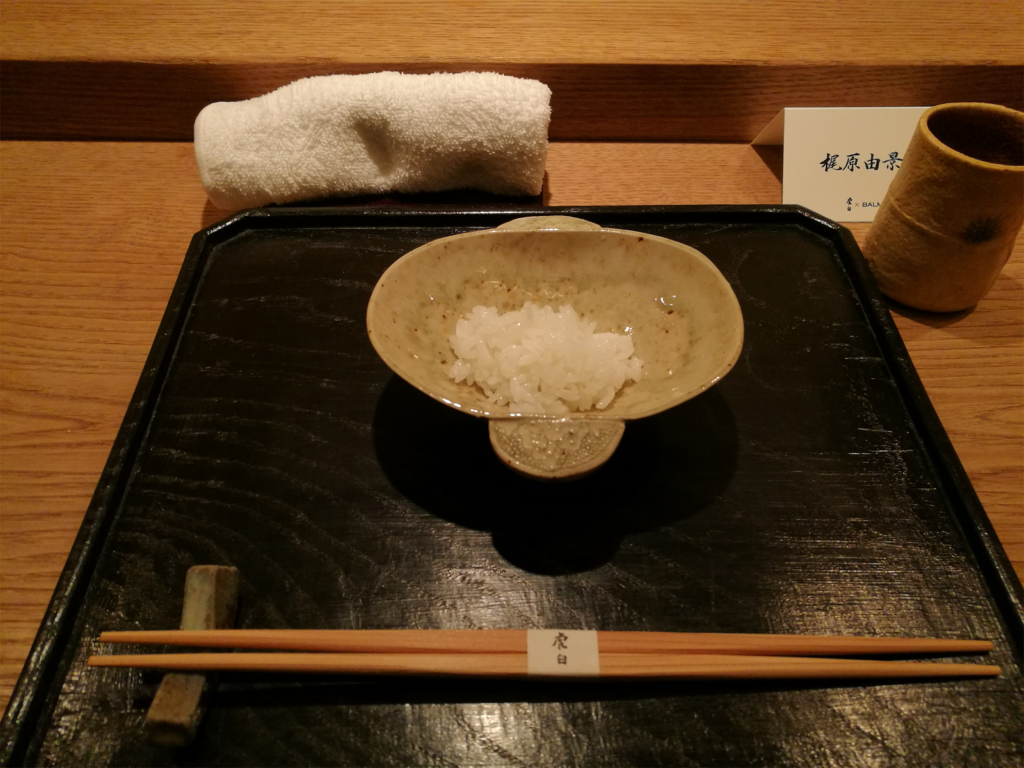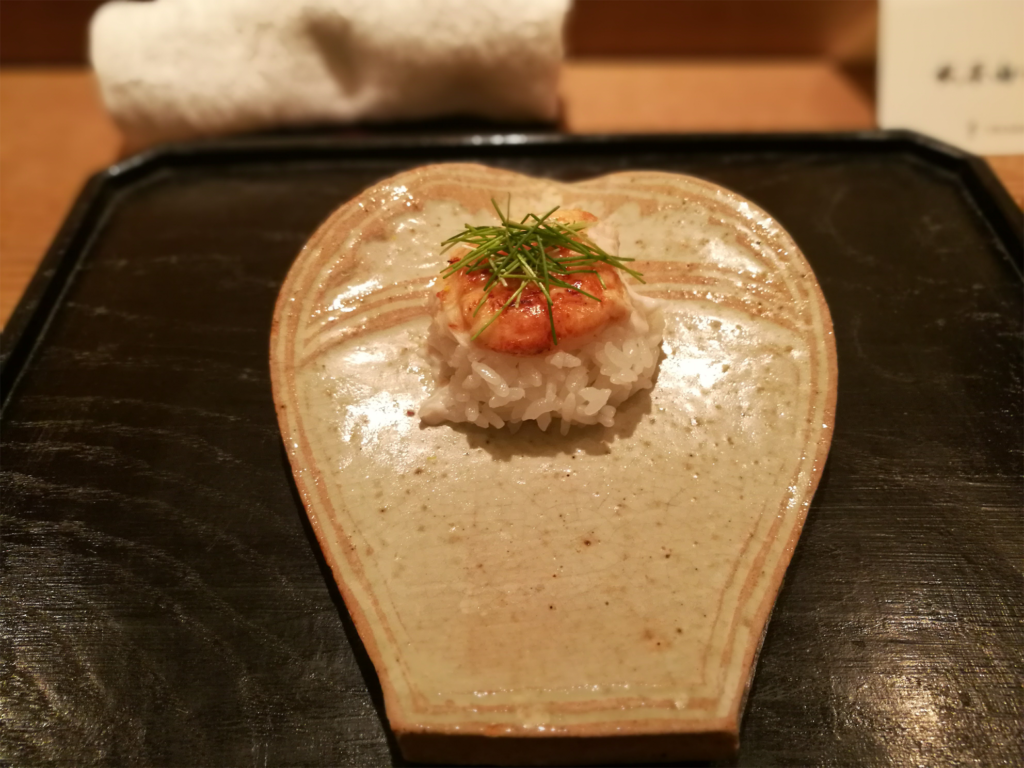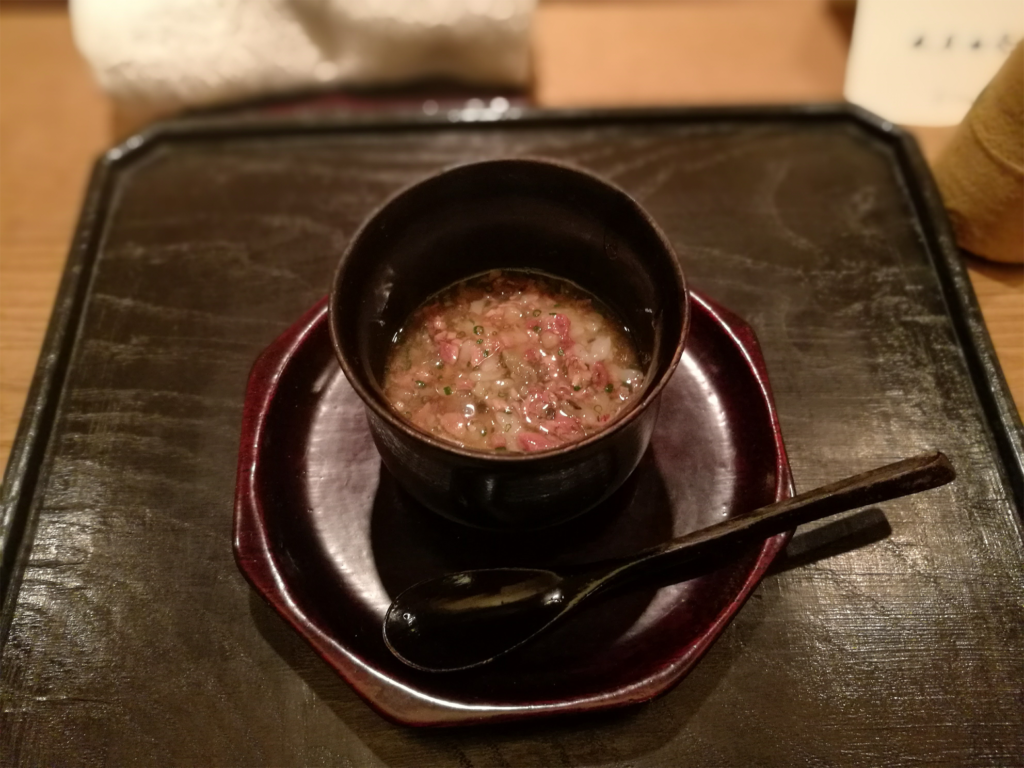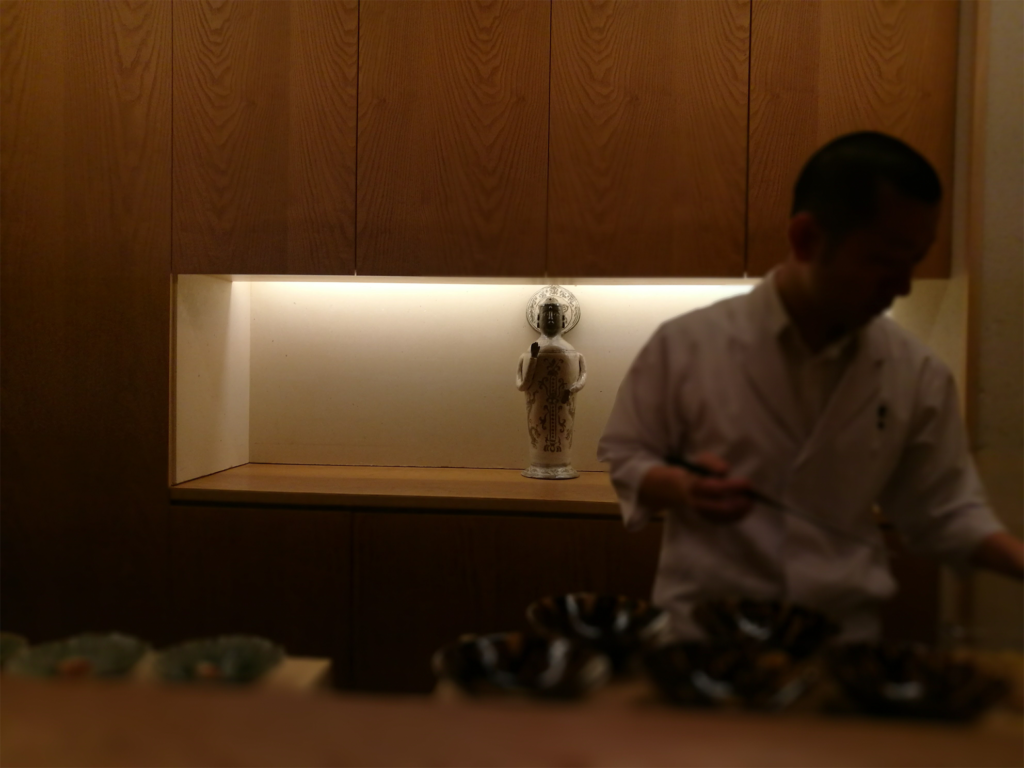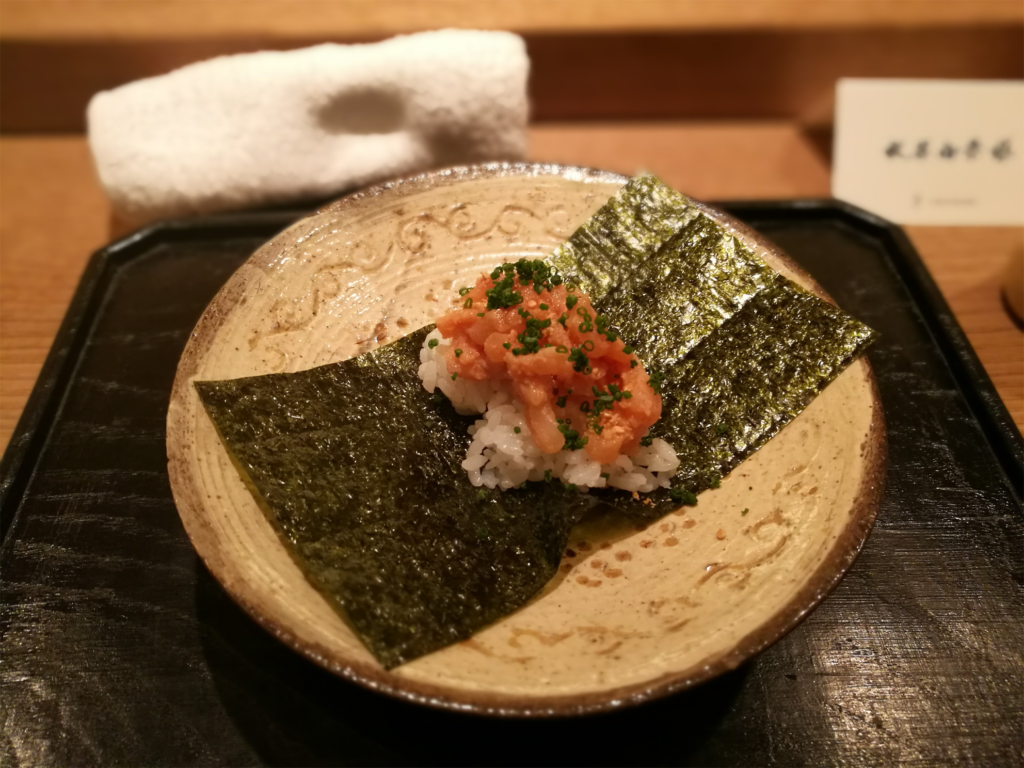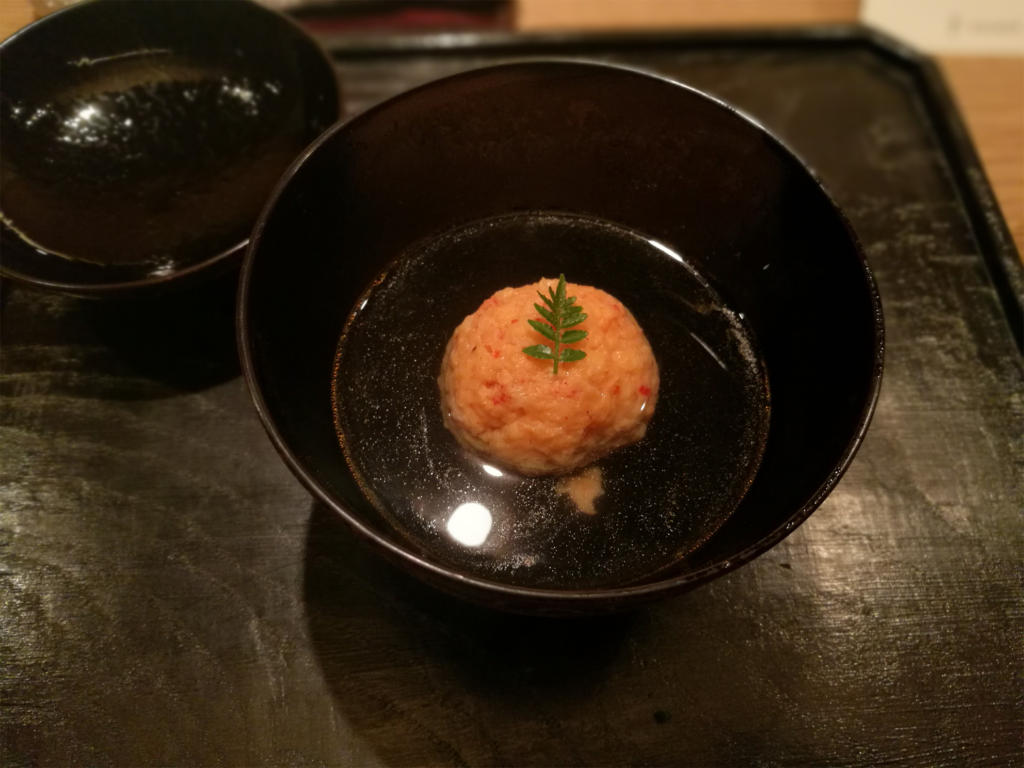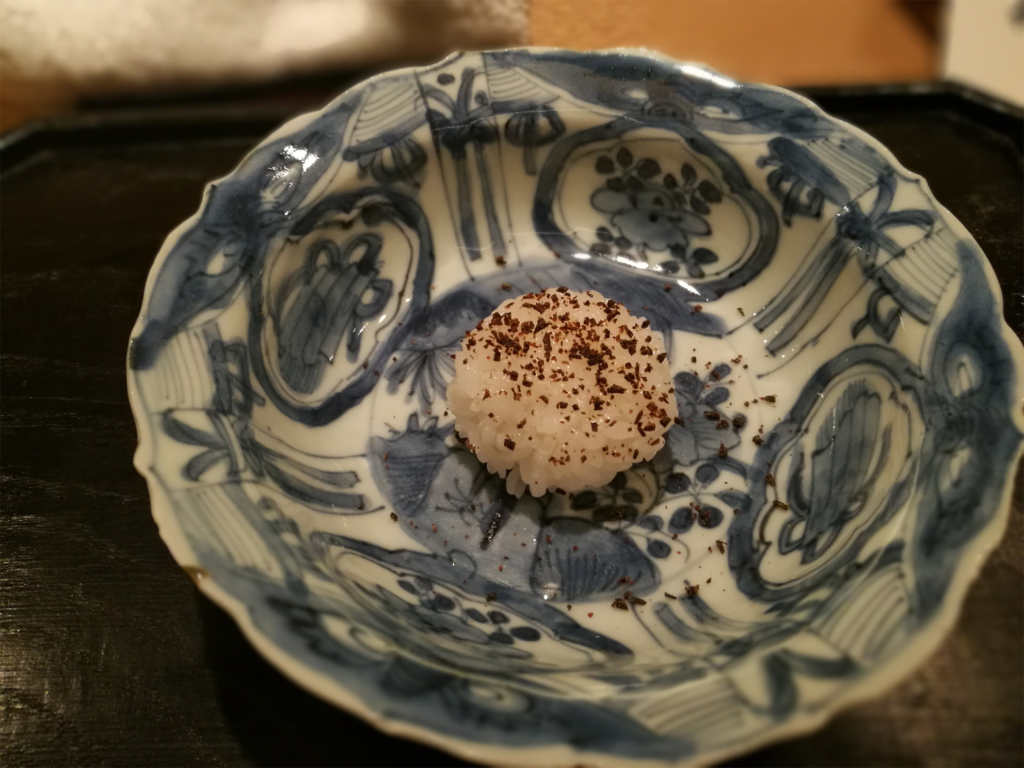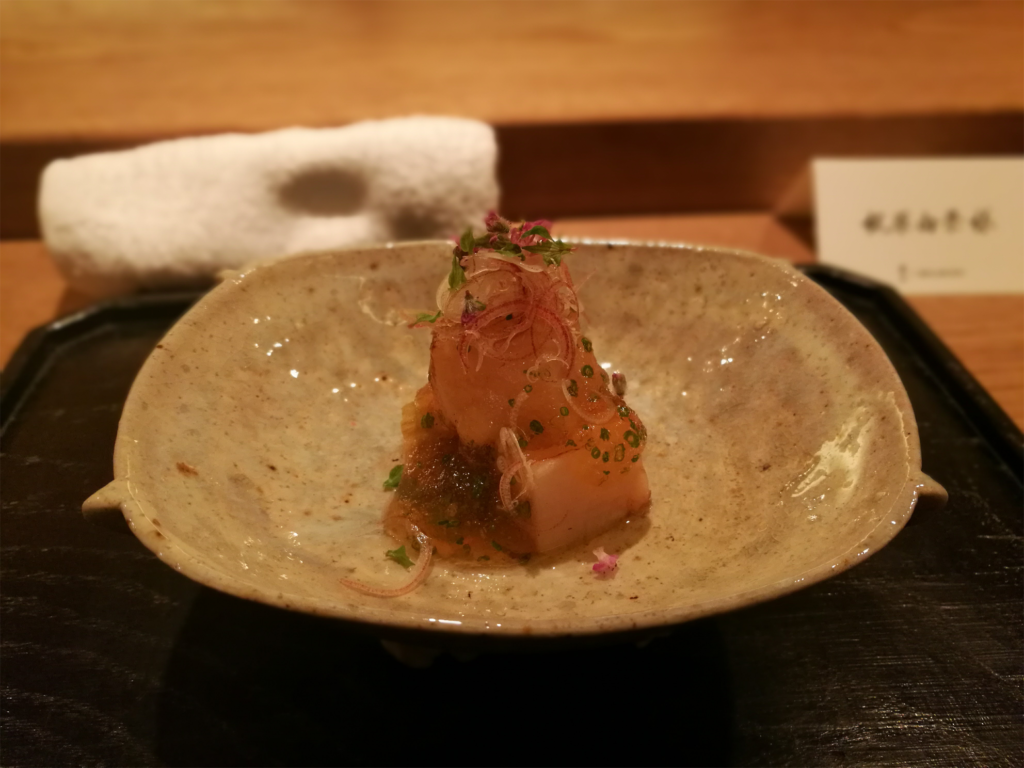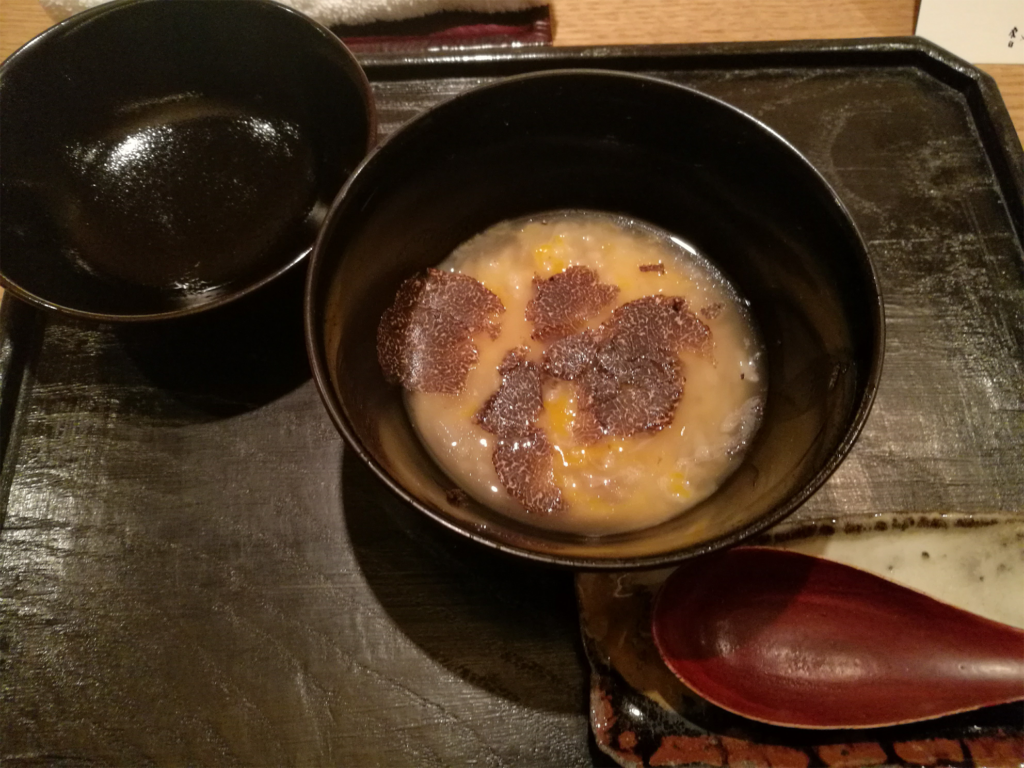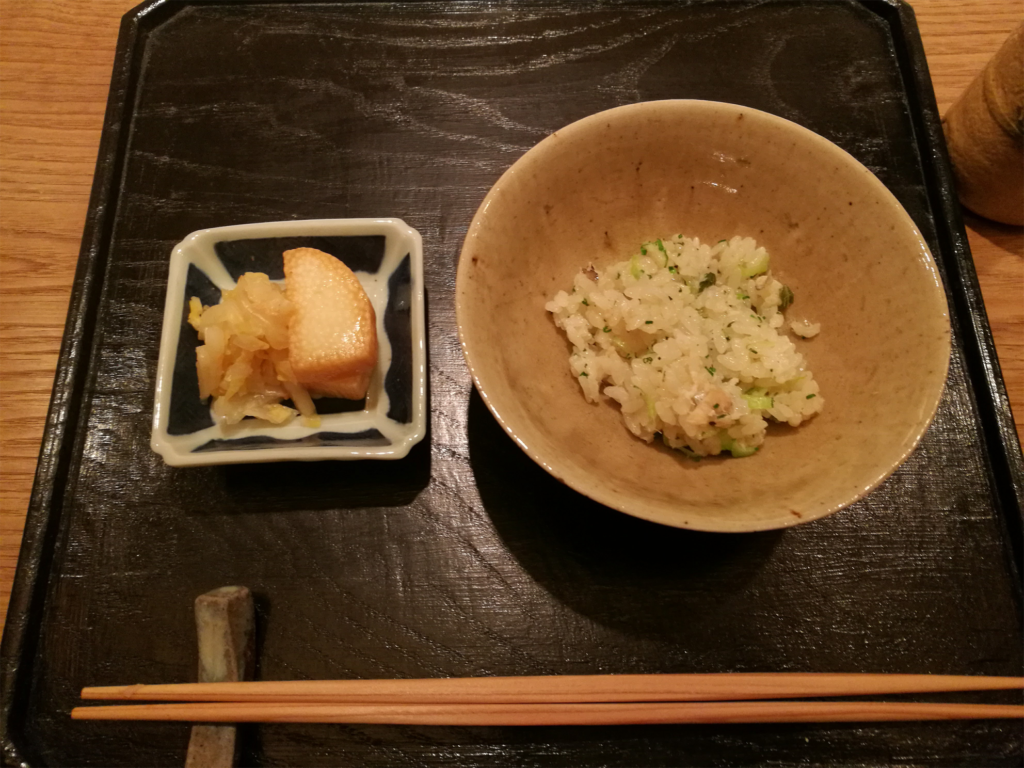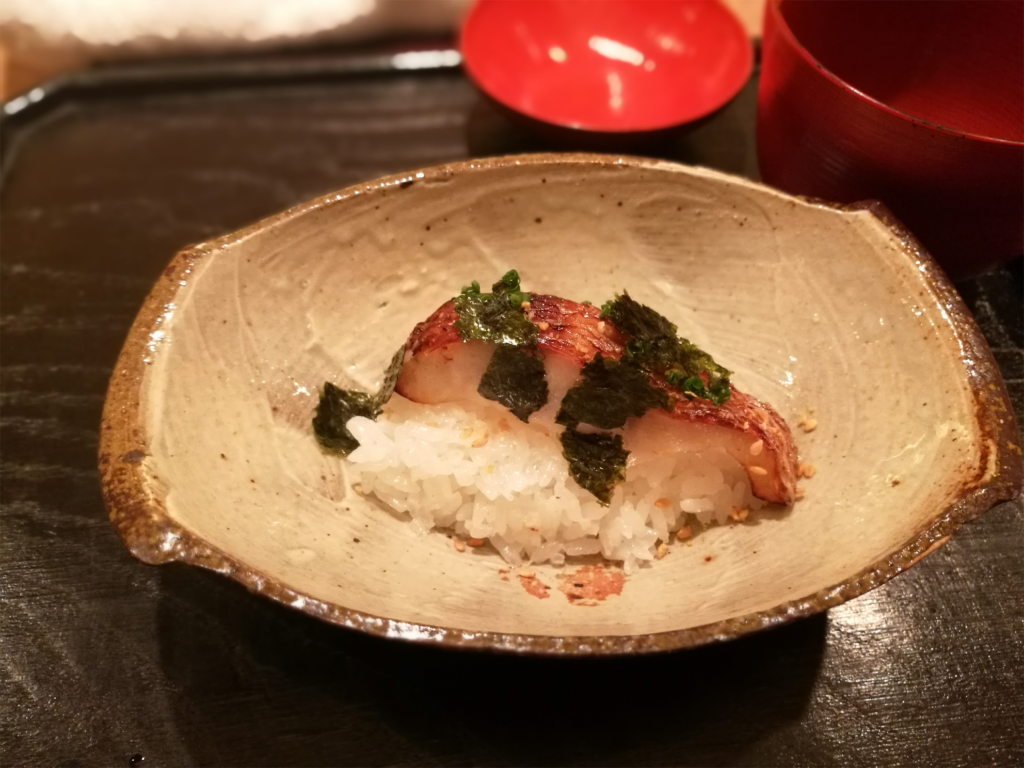 BALMUDA The Gohan is still hard to come by.
I had the opportunity to have an extravagant kaiseki-ryōri (traditional course-based Japanese meal) using rice cooked with this rice cooker.
First of all, I was given a simple dish of freshly cooked rice, then ebi-shishu (steamed prawn) as a stop-gap, temakizushi (hand-rolled sushi), and a zōsui (rice-based soup) prepared with truffle, that when eaten while mixing the fatty soup with a utensil also gave it the taste of chahan (fried rice). Of course, 'Kohaku' dishes at their best were wonderful, but the rice itself was more delicious than I thought. To be honest though, minced hitosara (salted kelp) on top of hiyameshi (cold rice) was the one dish that really stood out.
The fact the hiyameshi was so delicious is proof of just how good it can be. Freshly cooked rice is delicious, which is why it's best in bento or even onigiri. And this rice cooker was said to actually have been developed with the ekiben (bento traditionally sold at train stations) in mind. That makes sense as the texture is pretty similar. Or put another way it was the first time I released that ekiben rice was not only cooked but also steamed (mushimeshi).
The rice cooker doesn't work like a thermos, but I want one anyway …