2017.03.17
Kadoya Shokudō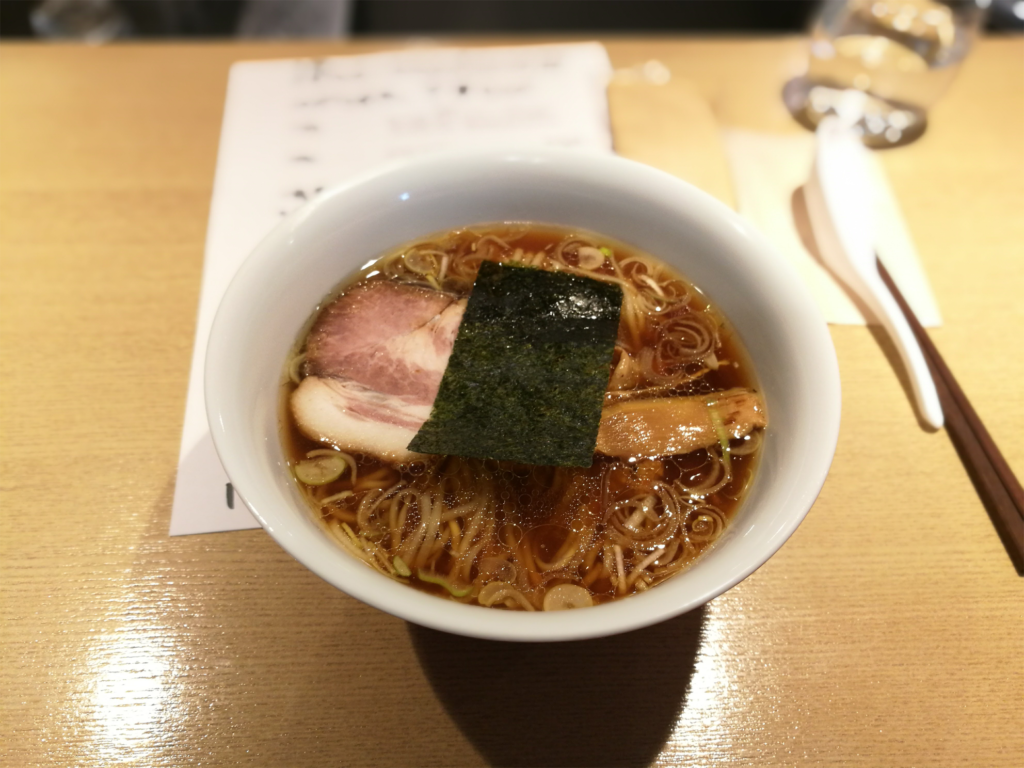 I won't go to regular ramen restaurants.
And as far as ramen itself is concerned, I would definitely never go to eat tantan-men from 'Hashigo' or aka-men from 'Ippudo'. But I really like cup ramen!
Osaka's famous 'Kadoya Shokudō' had a pop-up store at the cafe called 15°C in Yoyogi Park as part of them marking their first anniversary. This here is one of the few ramen places that I actually want to go and eat. Especially the curry ramen which tastes both classy as well as common. I want to have this again but for now am just reminiscing …
This time is basic chūka-soba (Chinese soba noodles) This embodies Japanese culture. It's just the right amount and clear, and really satisfying as well. The simple taste is delicious.
It seems you can also fill up on a spot Char siu (Cantonese style pork) so will slow down at night the next time I go.