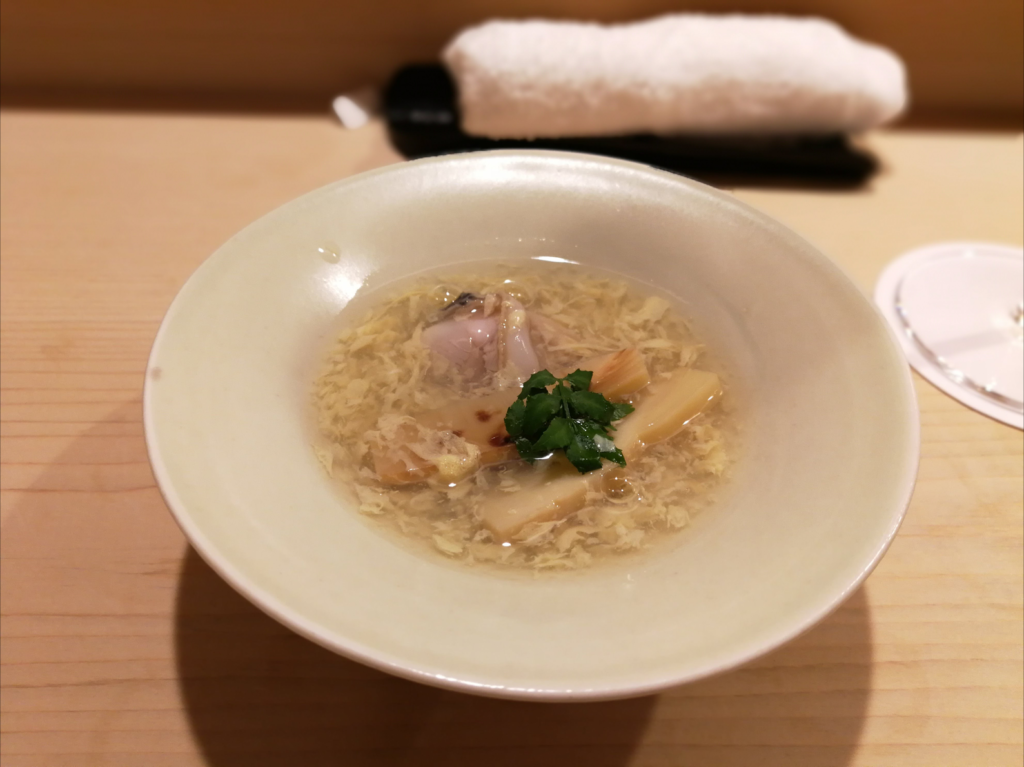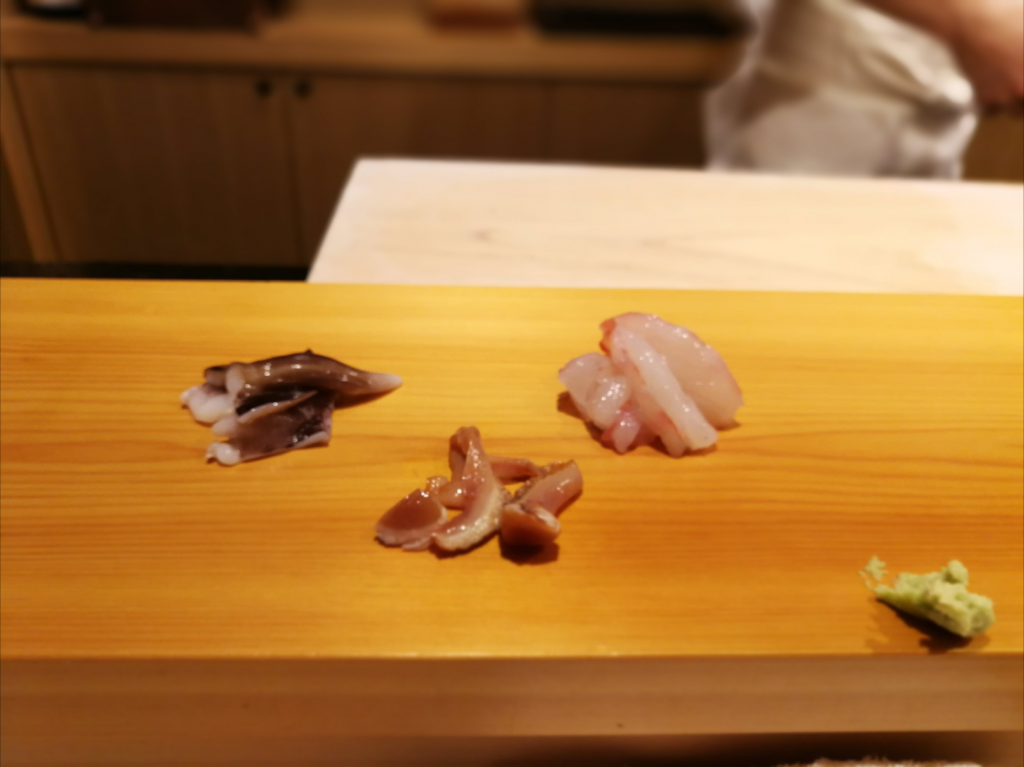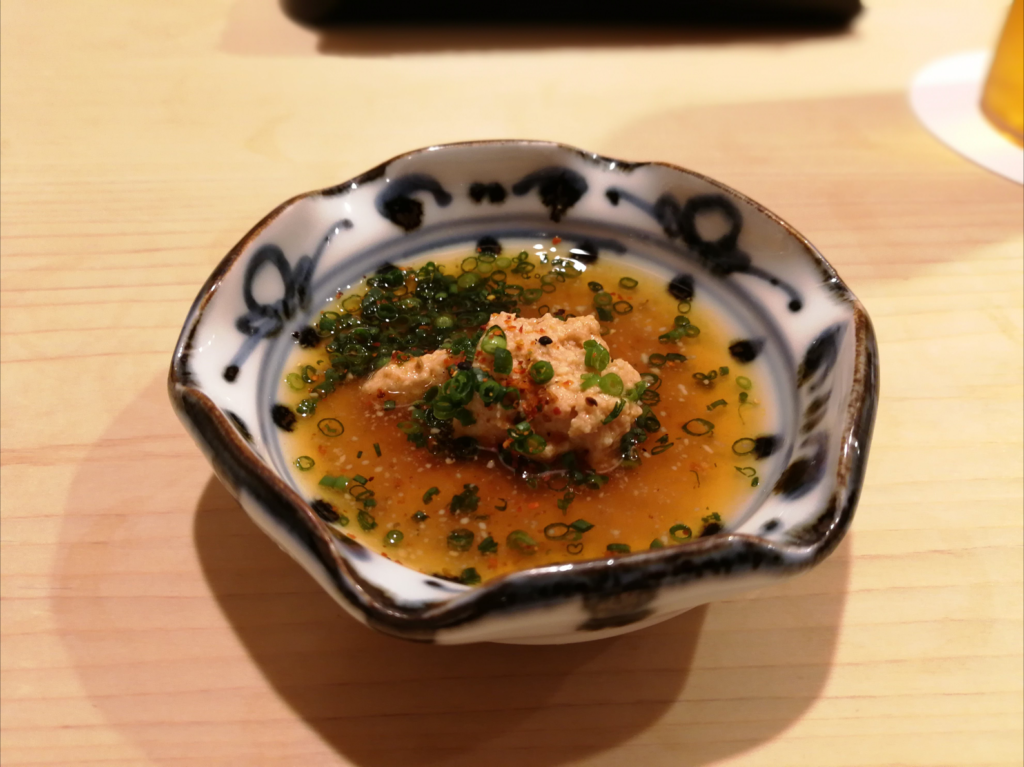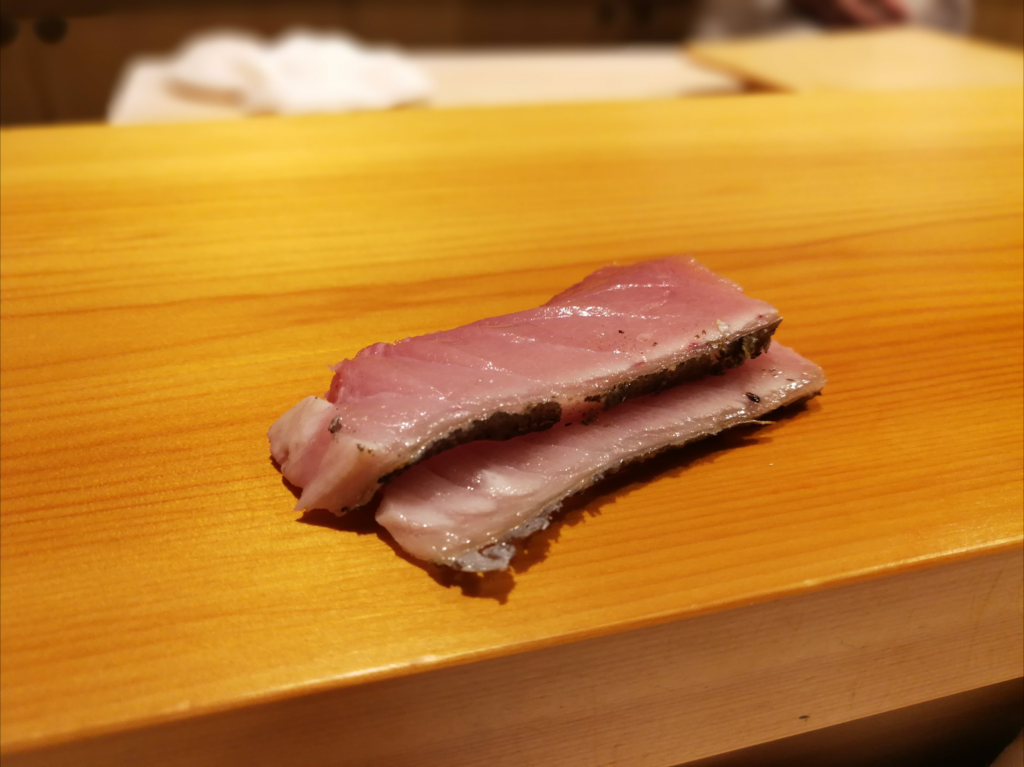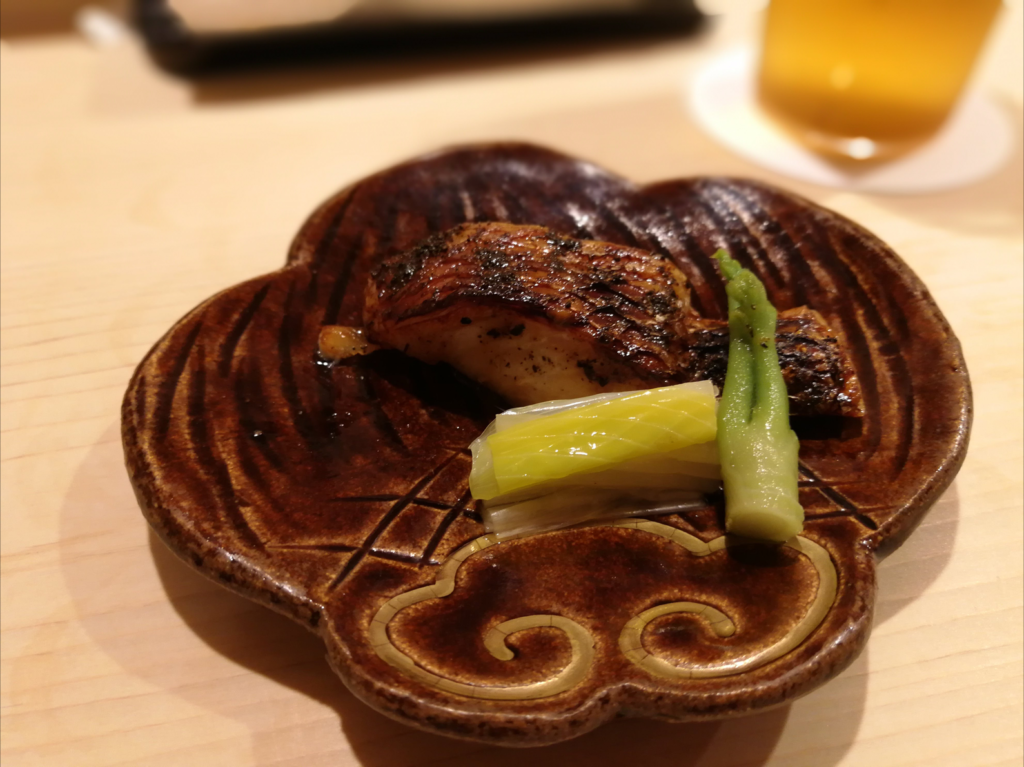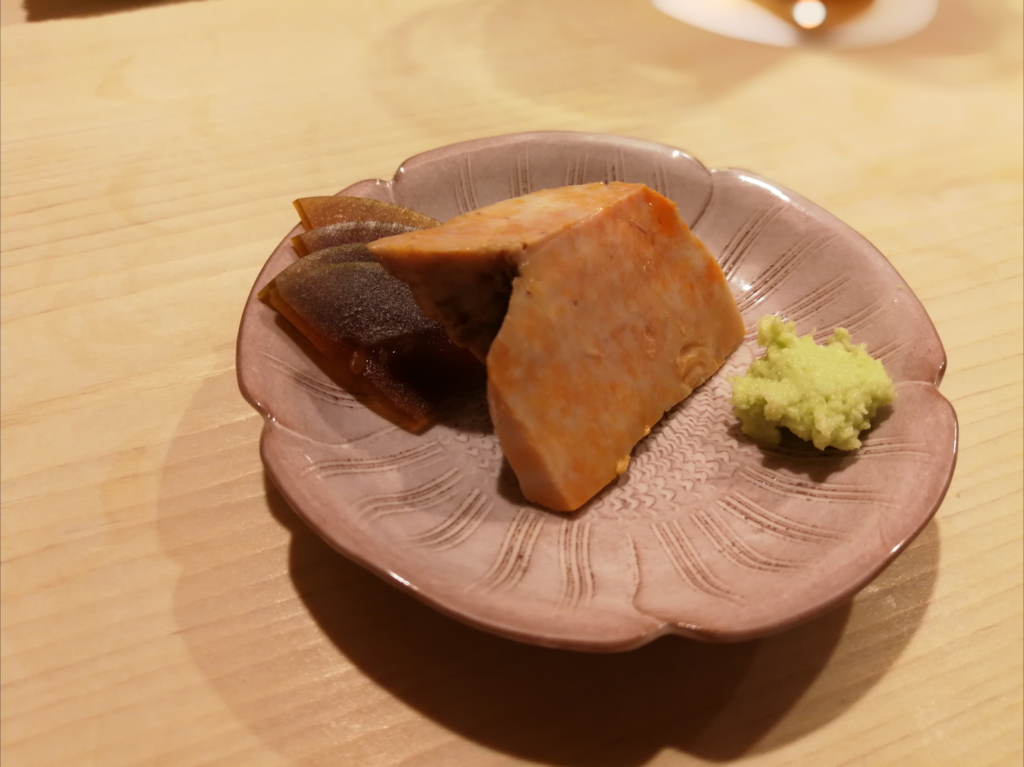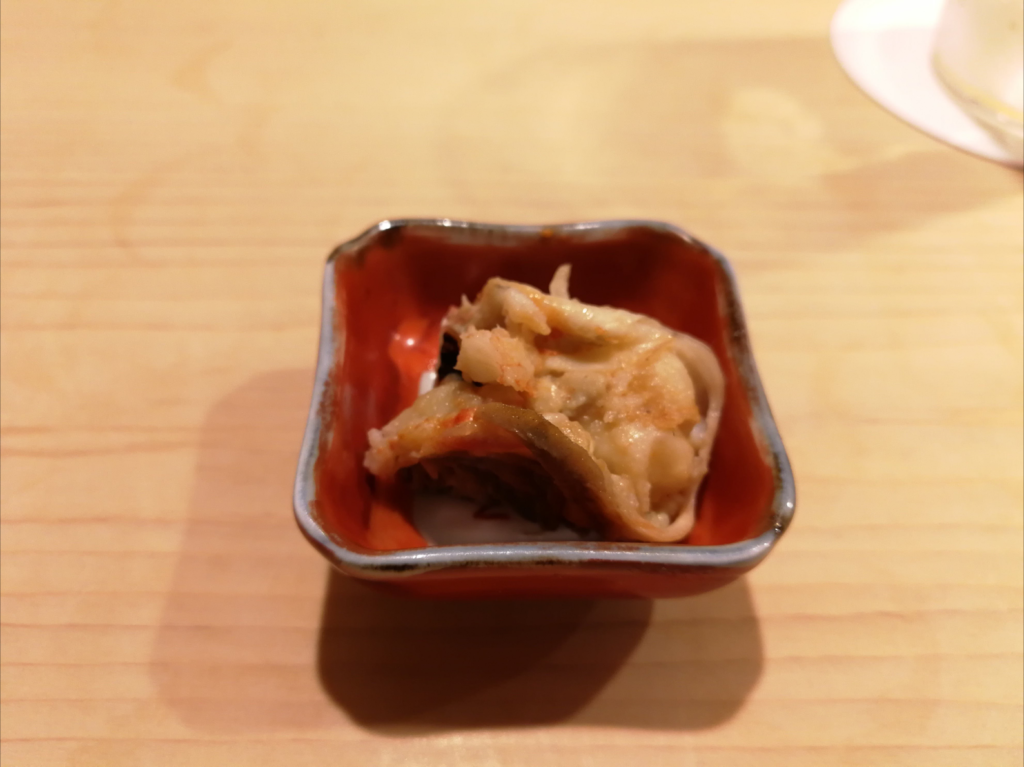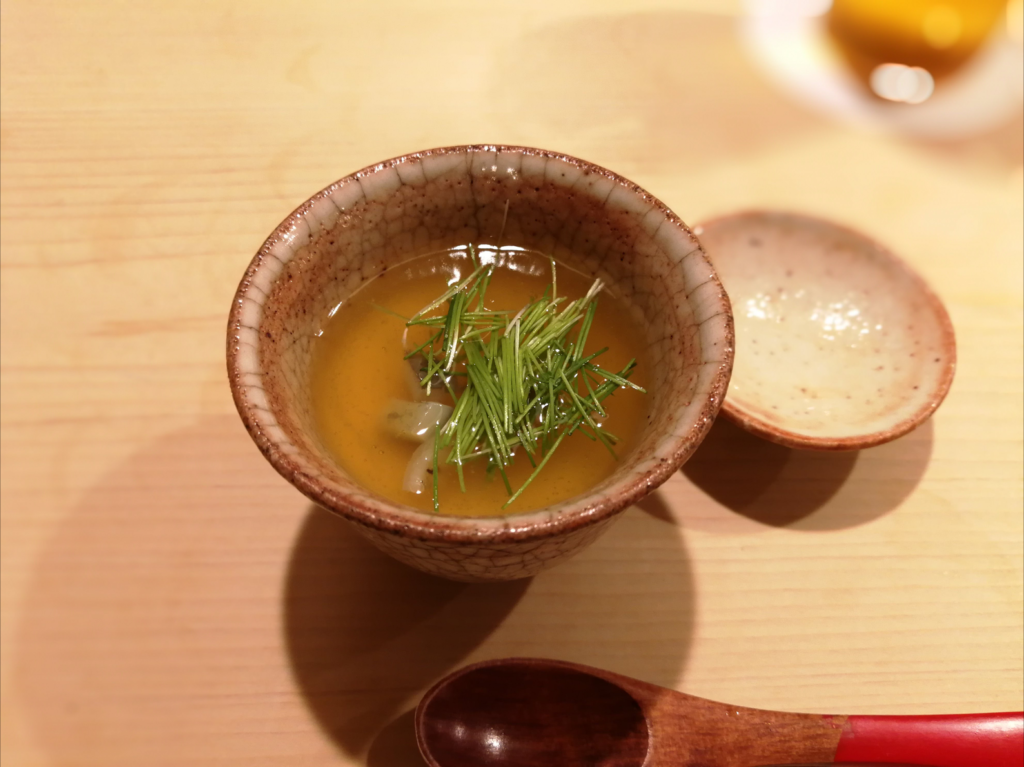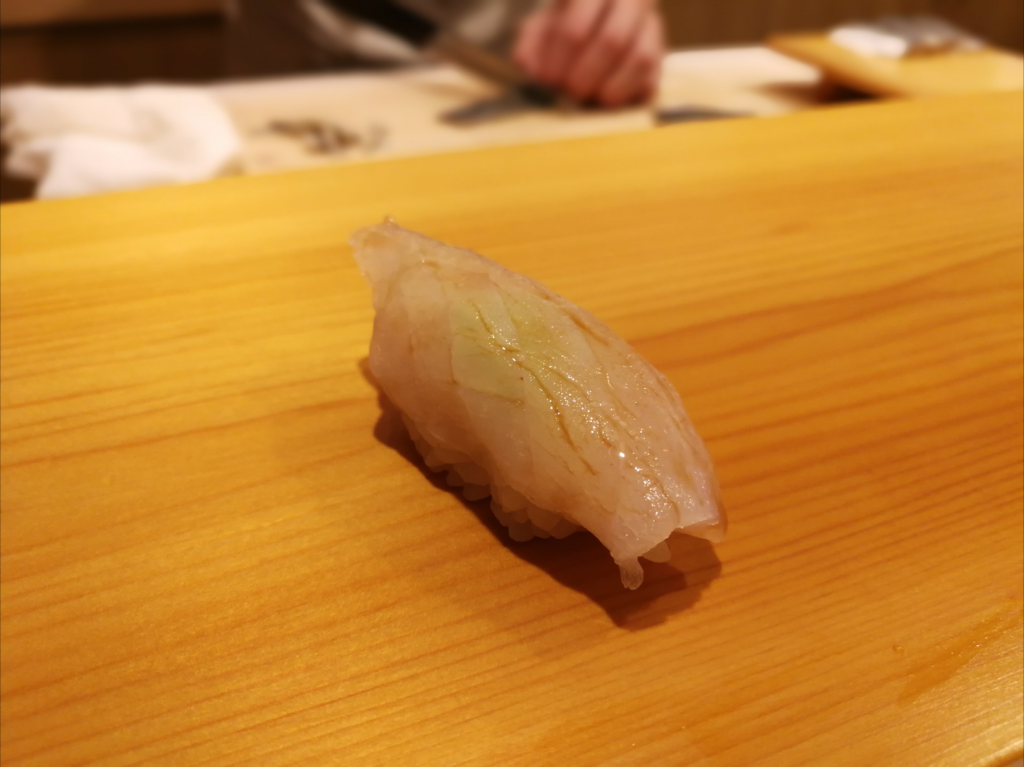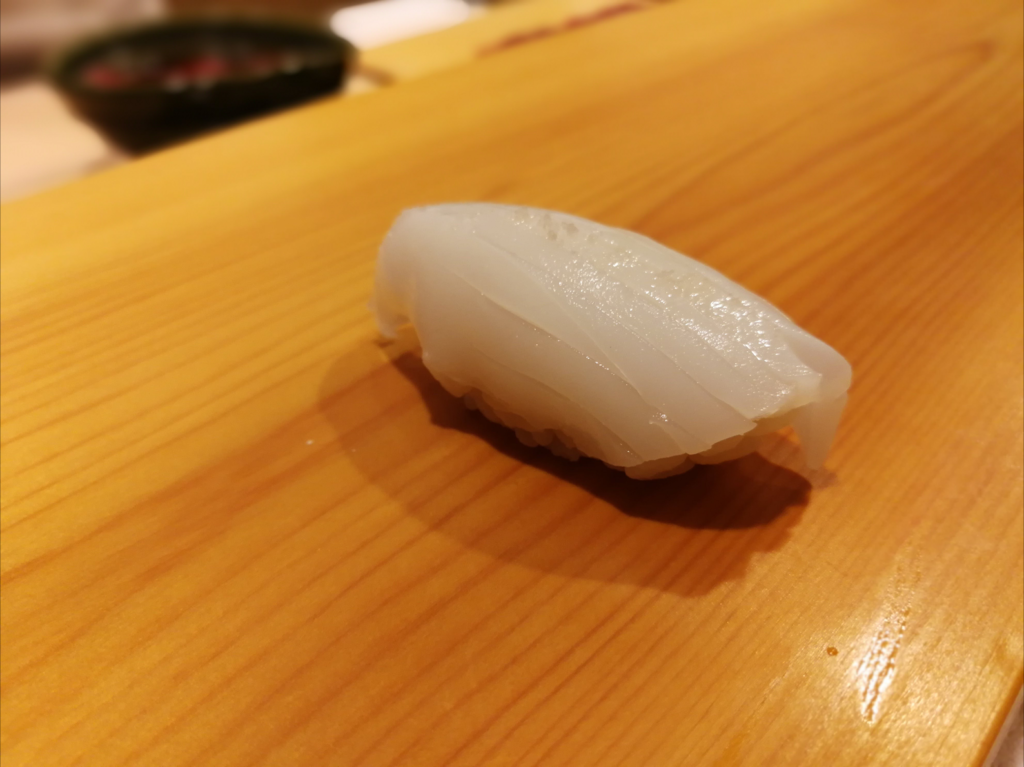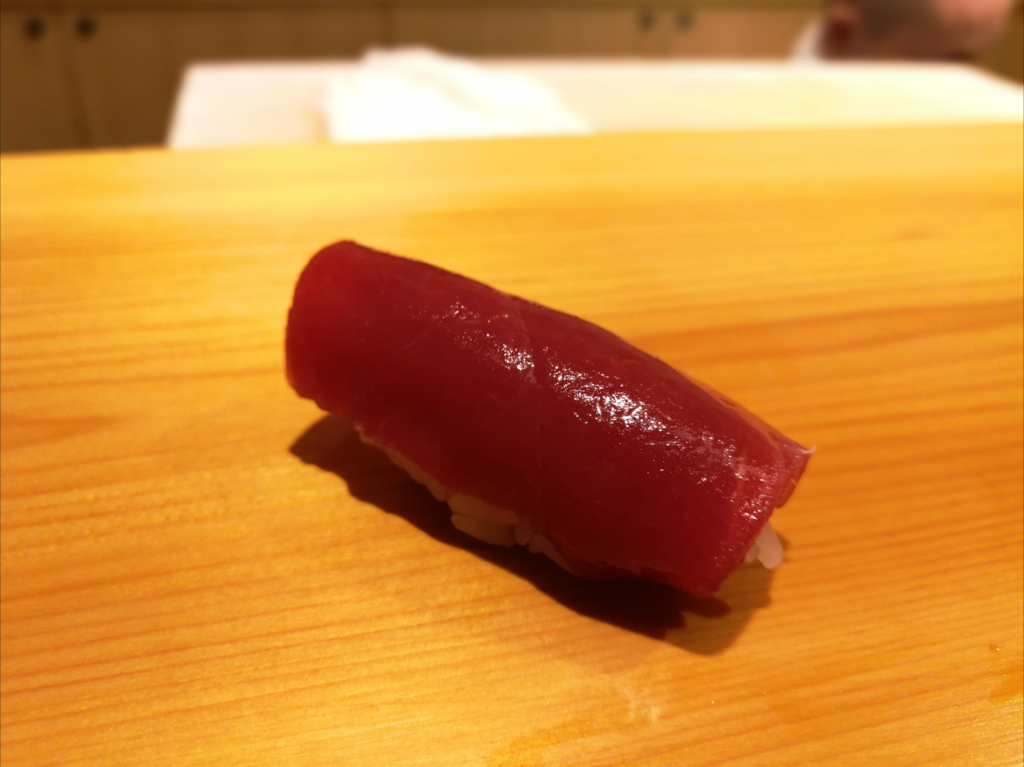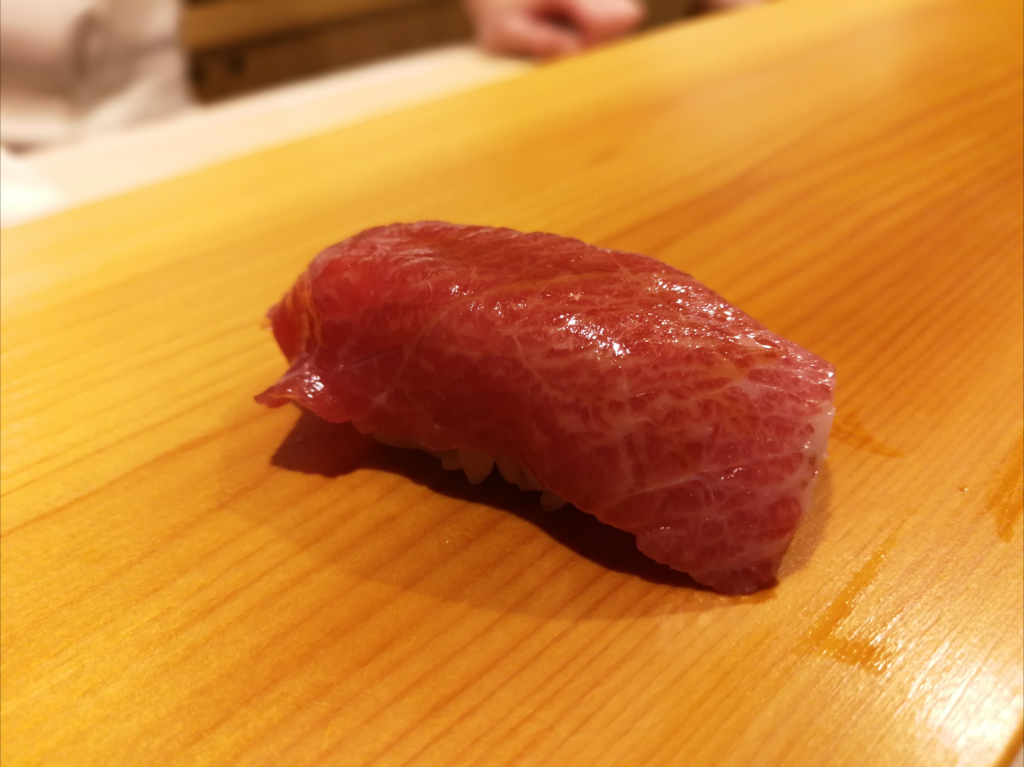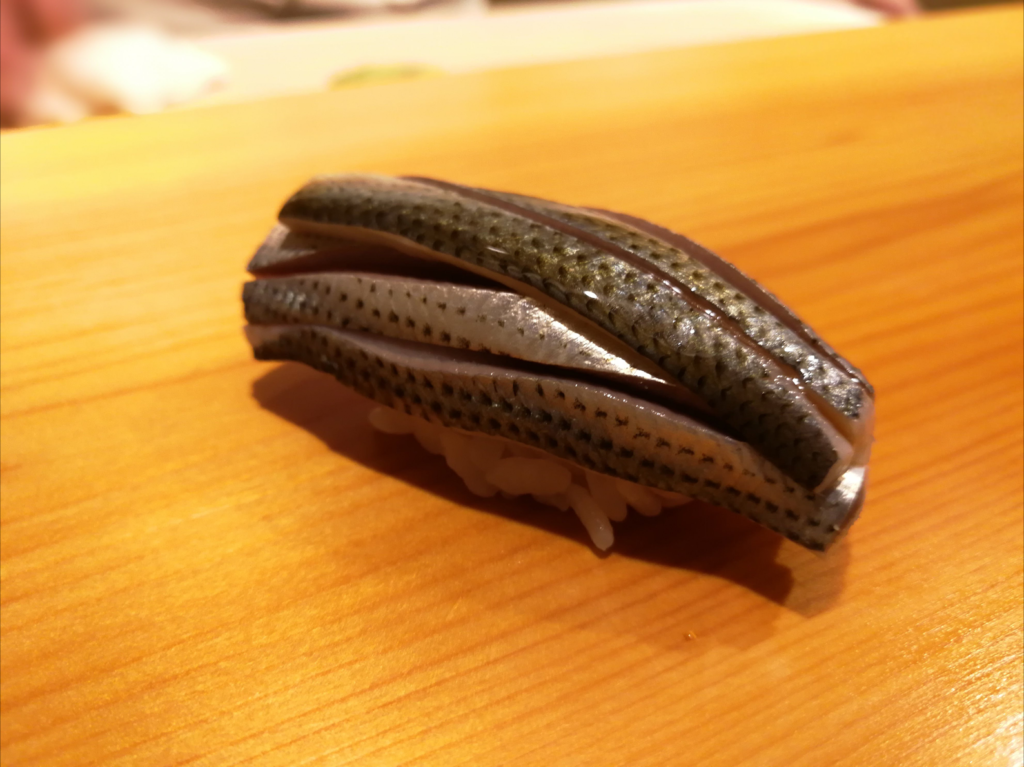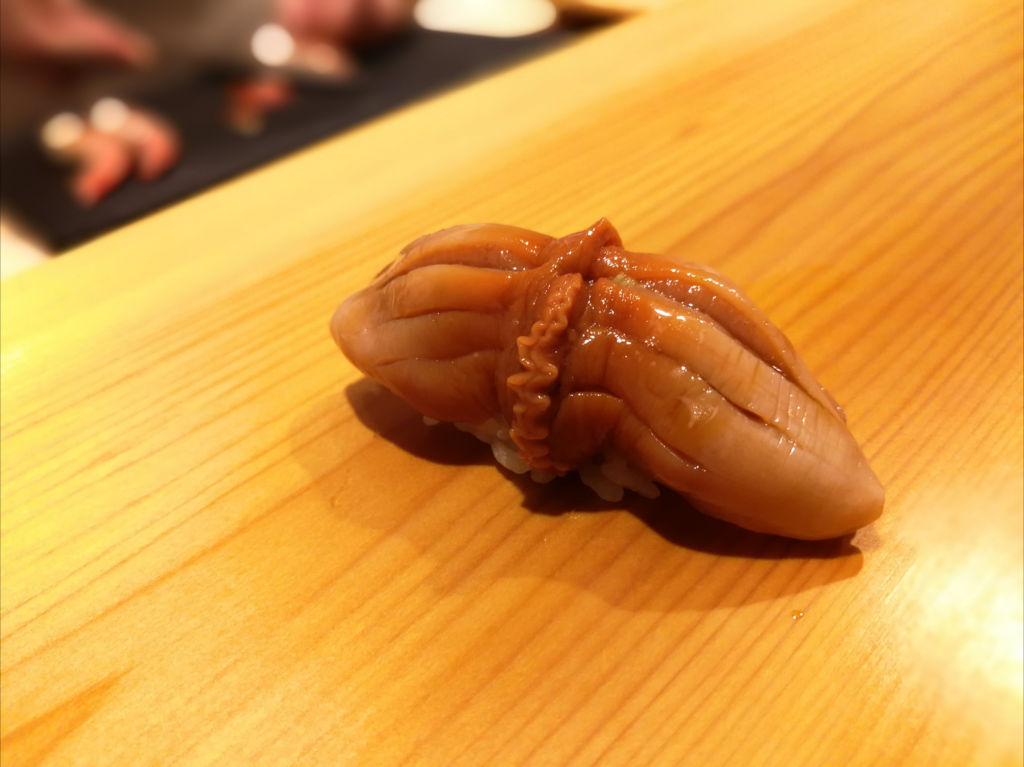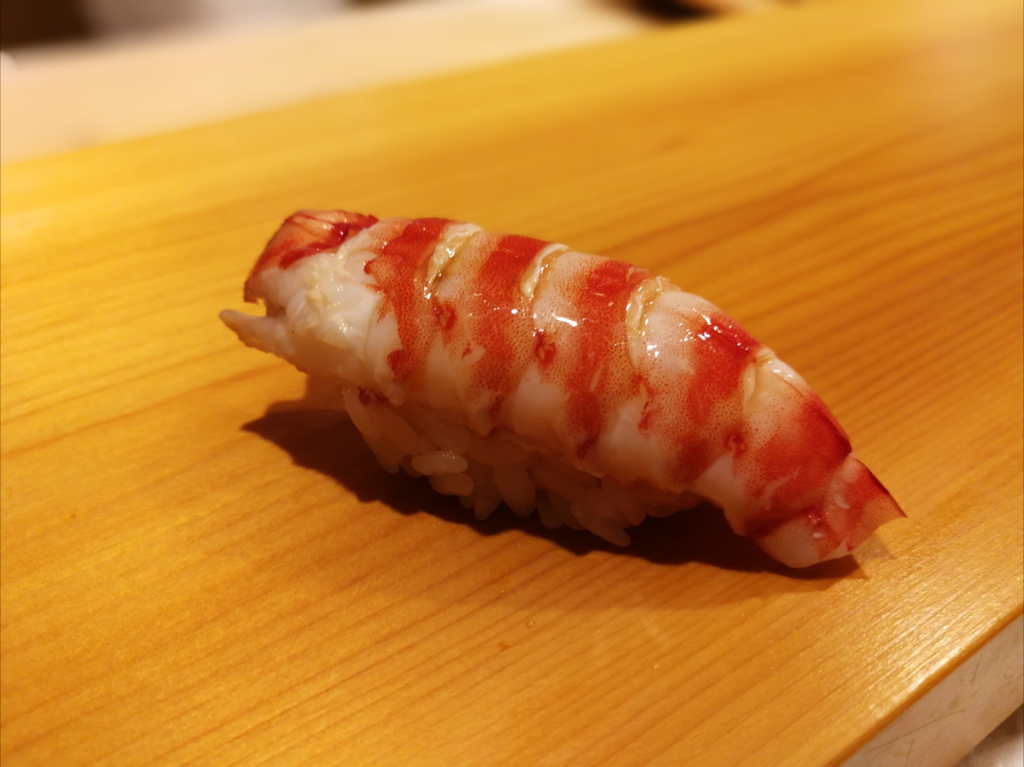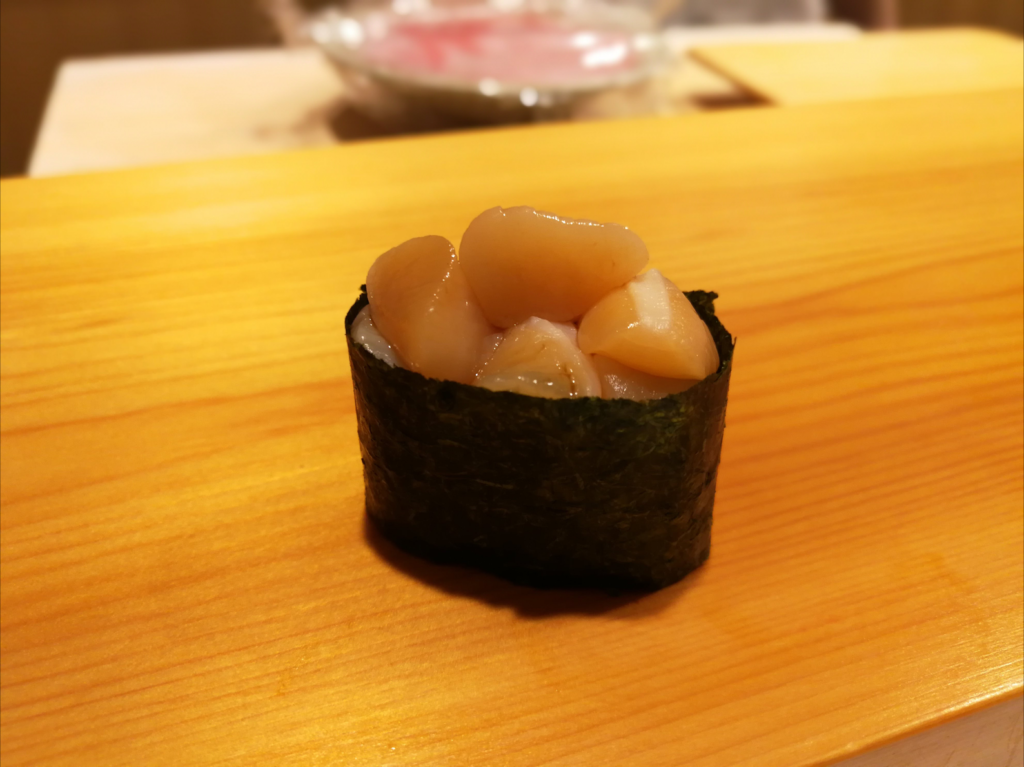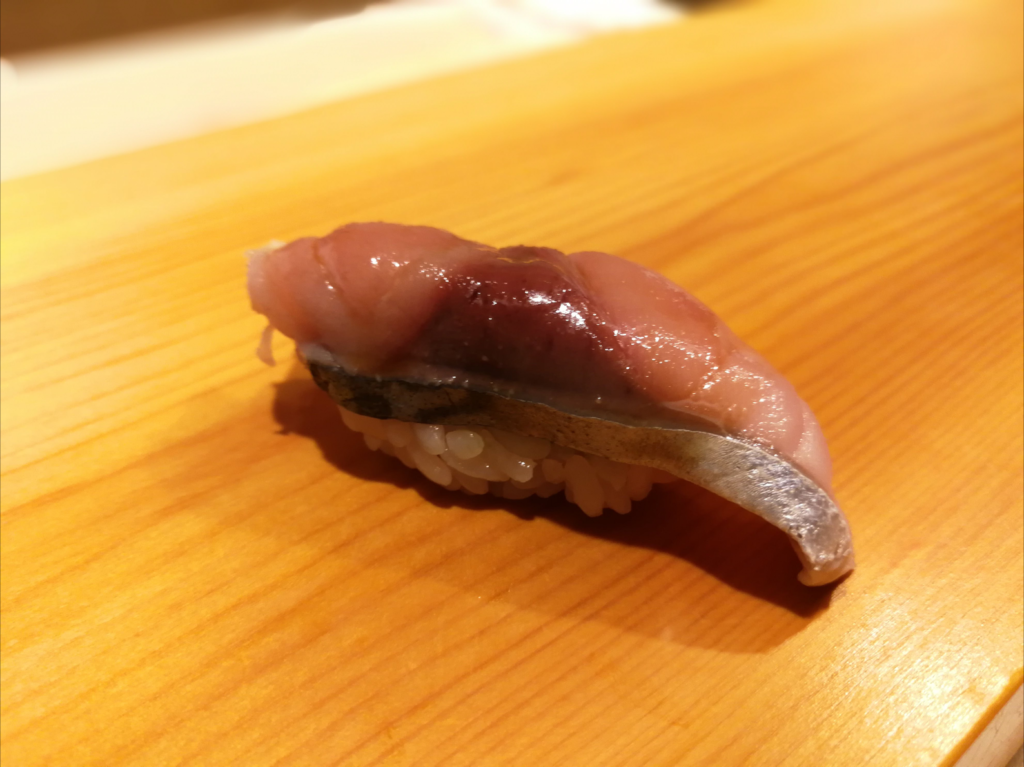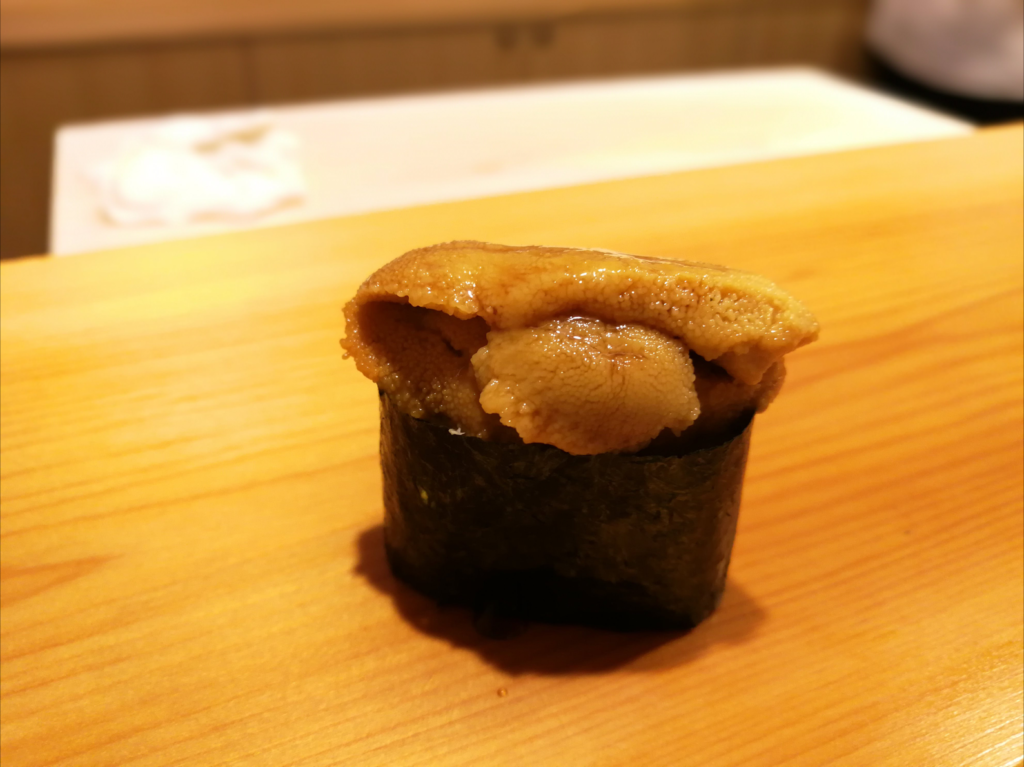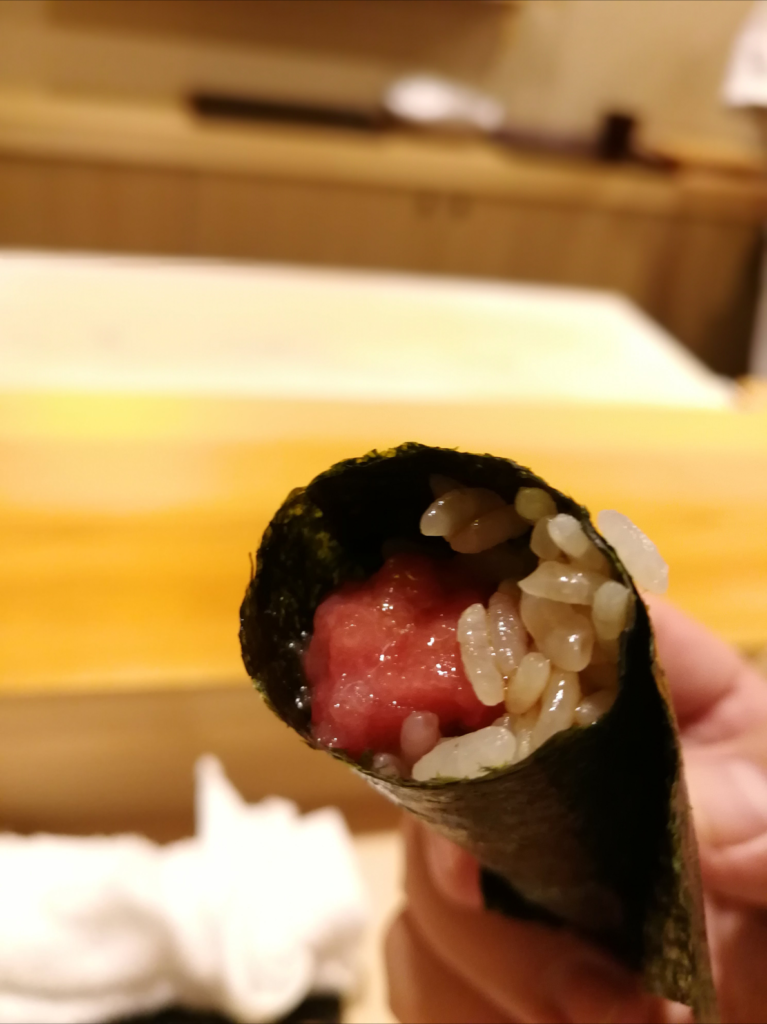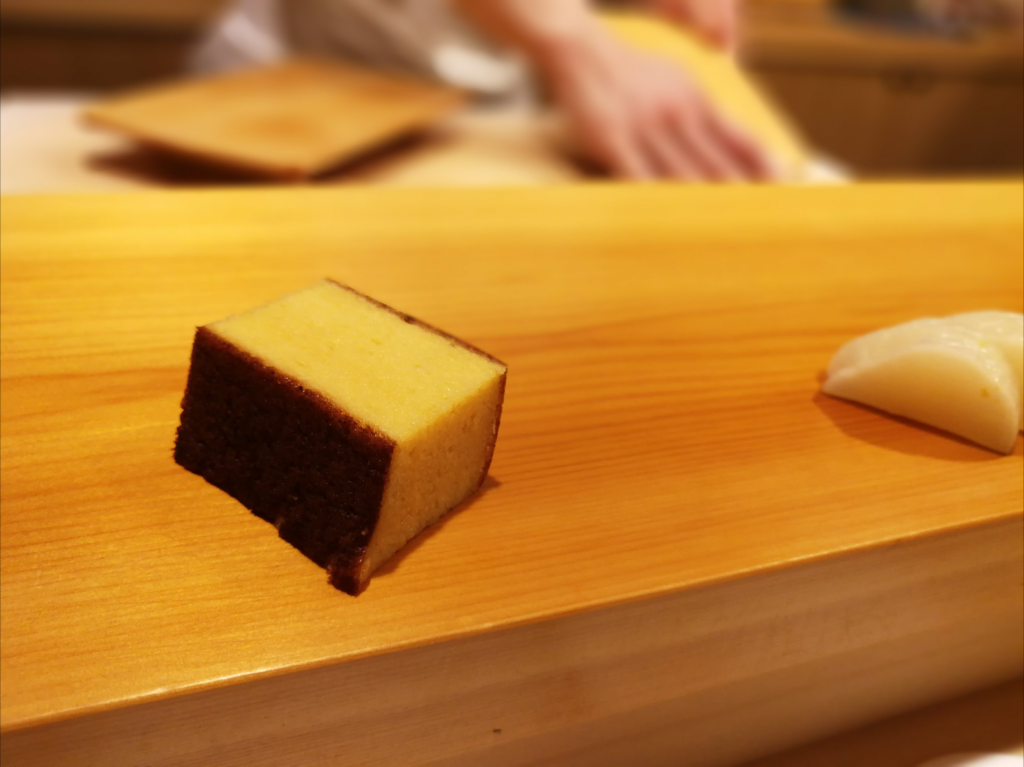 I am sure I've had this ankimo (monkfish liver) snack somewhere before? No wonder, this place began life at Sushi Sho.
I've tasted all sorts of sushi without knowing beforehand where they comes from. But they're wasted on me.
Perhaps Sushi Sho's mission is to create a wonderful atmosphere as well. I get the impression the place also brings out a torrent of delicious seasonal shellfish whenever it wants.
Although the 10 people working in the kitchen was a surprise, I guess they're necessary to put together this non-stop world of sushi.
Incidentally, I'm rather fond of the pickled sushi rice.
All sorts of people come to sushi bars in Ginza. They're people you're unlikely to meet everyday, but sometimes the sushi bar is where they cross paths. That night I thought, where you like it or not, that's what you call the neighbourhood of Ginza.