2018.02.12
Devilman Crybaby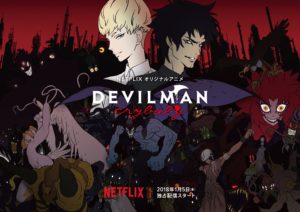 Human beings are weak and fickle.
Once a devil always a devil.
By substituting the original setting with present day Japan, the artist ends up with an original work that cuts the two together.
Watching all the way through when traveling by plane, I was shocked.
The film would definitely have been impossible without Netflix.
I'm unlikely to forget it for some time.
And really want to read the original manga again.