2018.01.13
ili – Instant translation device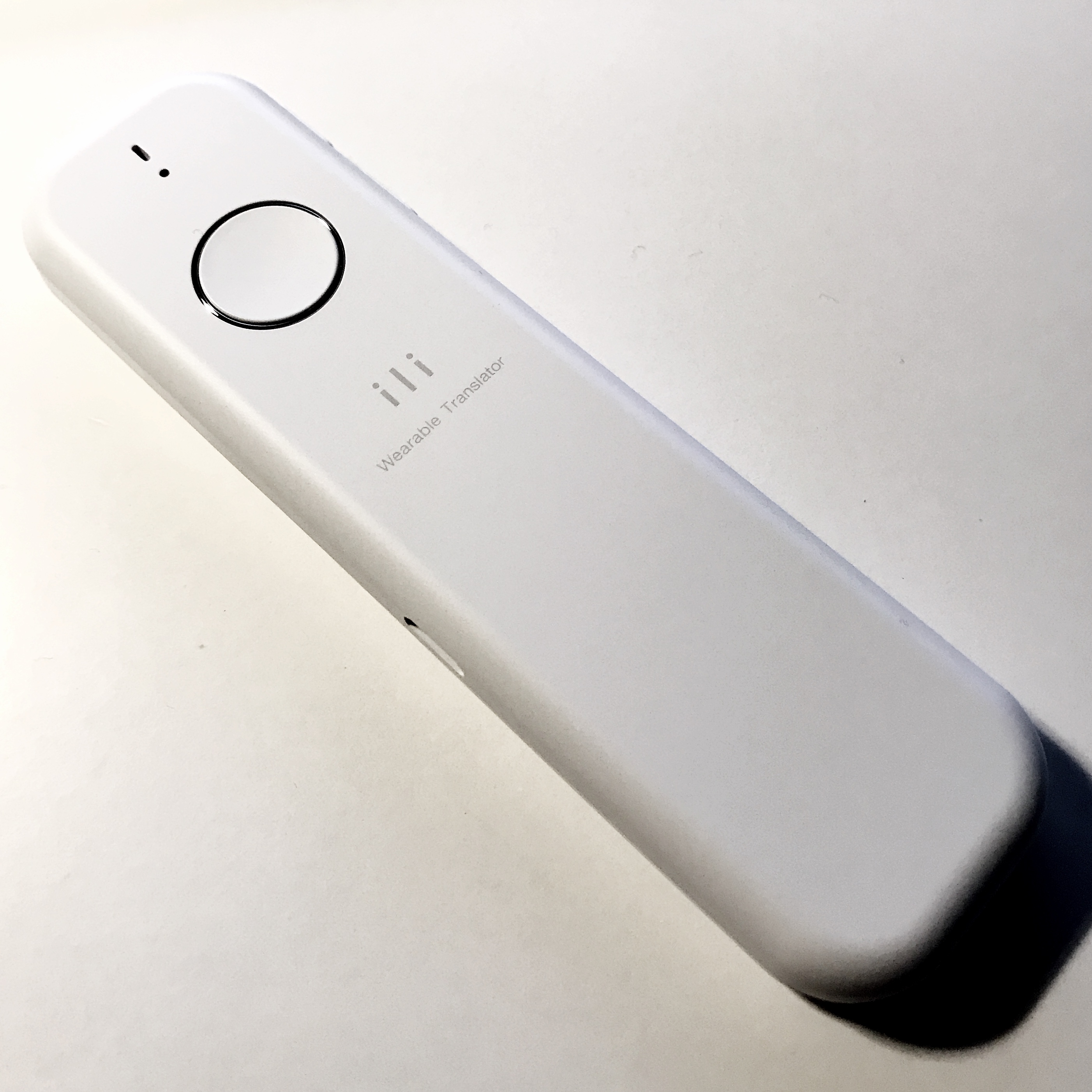 The 'ili' bought pre-sale has arrived and so tried it as soon as it was charged.
It will give a strong translation straight with a single press of the button just by saying a single phrase.
Even apps like an iPhone are suitable alternatives but as a stand alone and simple-to-use tool it's good without the startup process or even the need to transmit data.
The accuracy of translation is okay for general conversation and a level where it's not a problem to use for travel. However, since it doesn't feel that strong for business conversations and technical terminology, it feels more like translating support rather than, say, a translator. Since there's no darting around with buttons when it's important, it might be okay though.
You can choose any three languages, from English, Korean, or Chinese to Japanese, but since it's limited to inputing only Japanese, it's for people (including me) who "can listen but are not that good at speaking".
There is an update utility, so future updates seem likely as well.