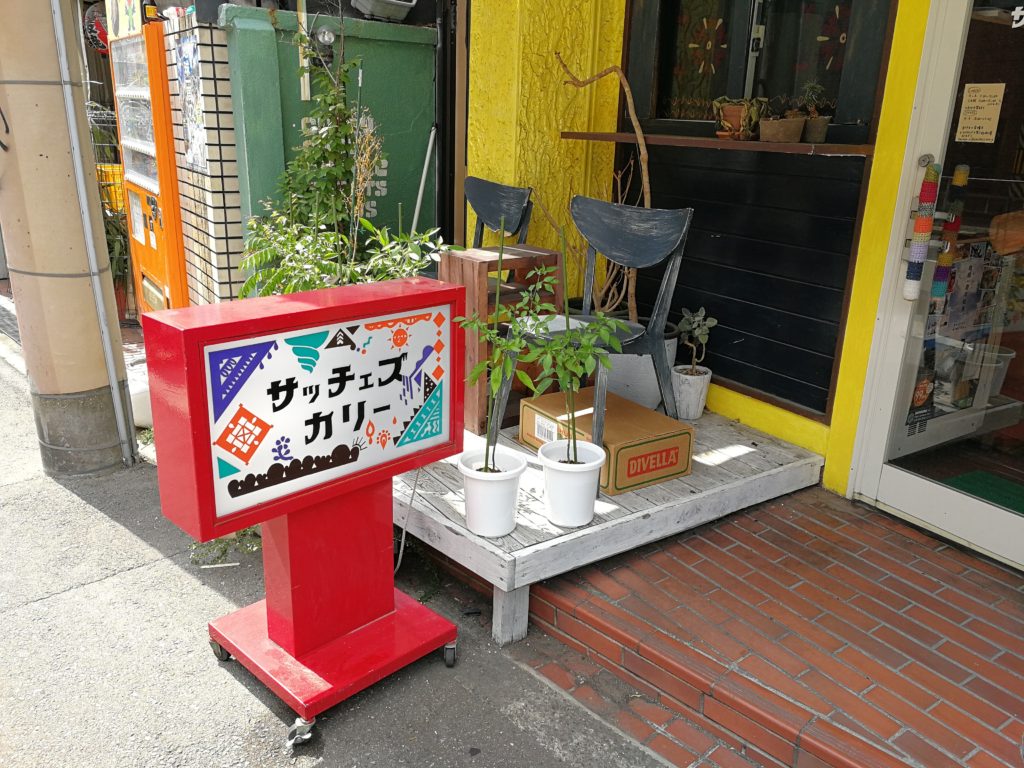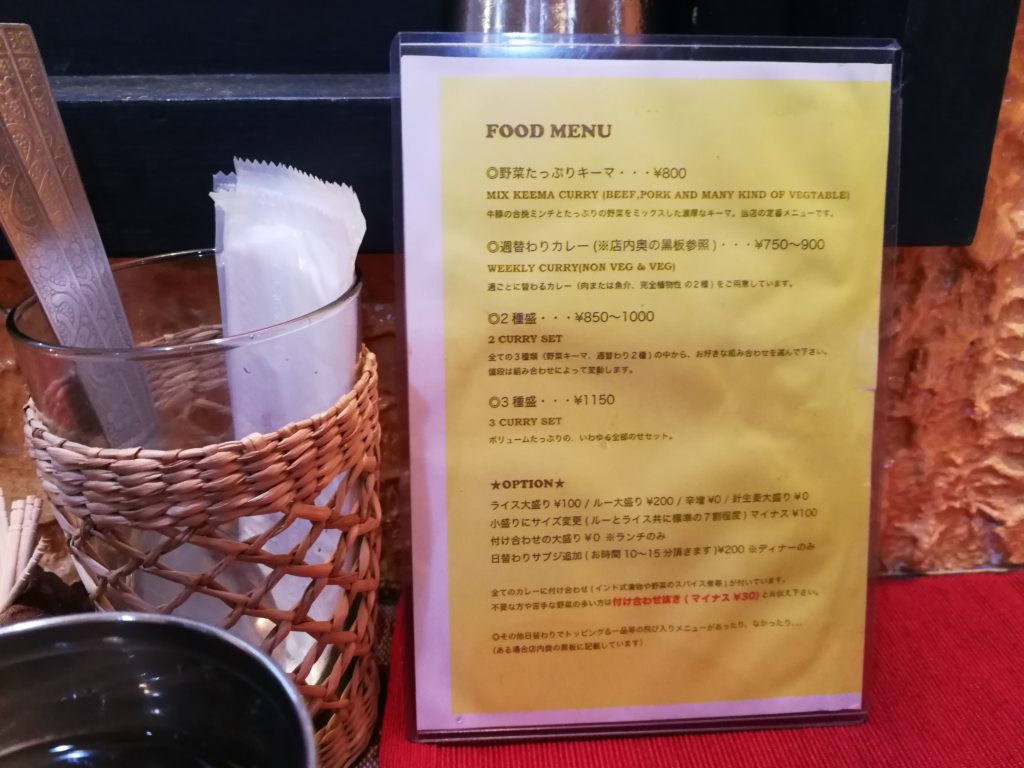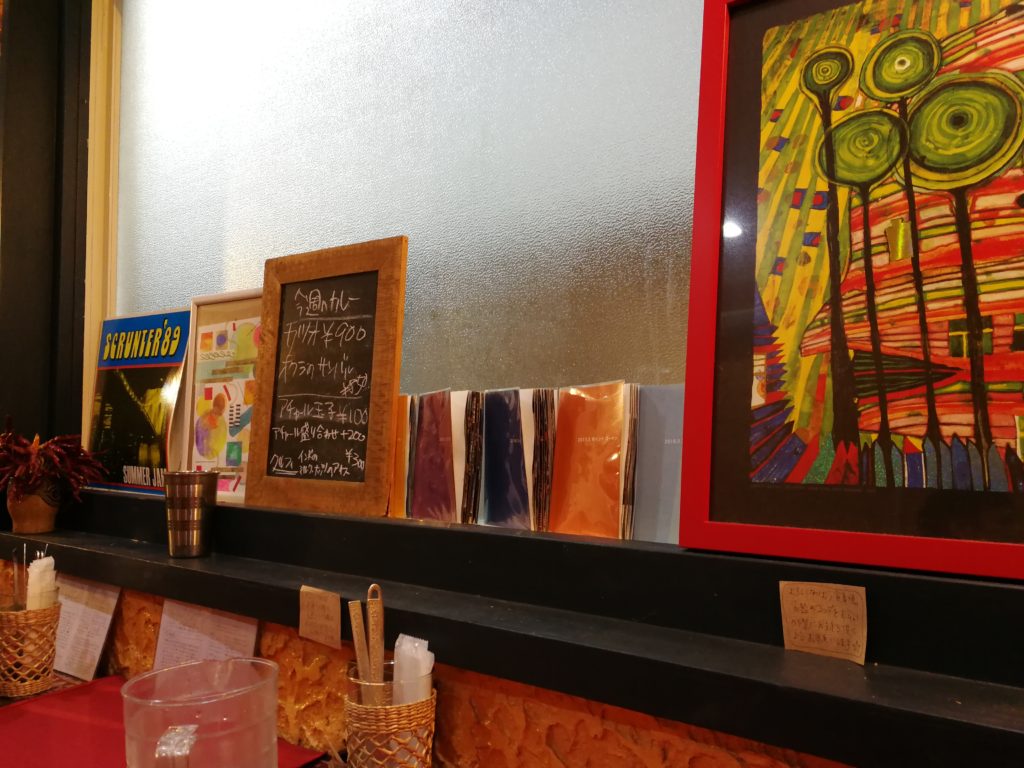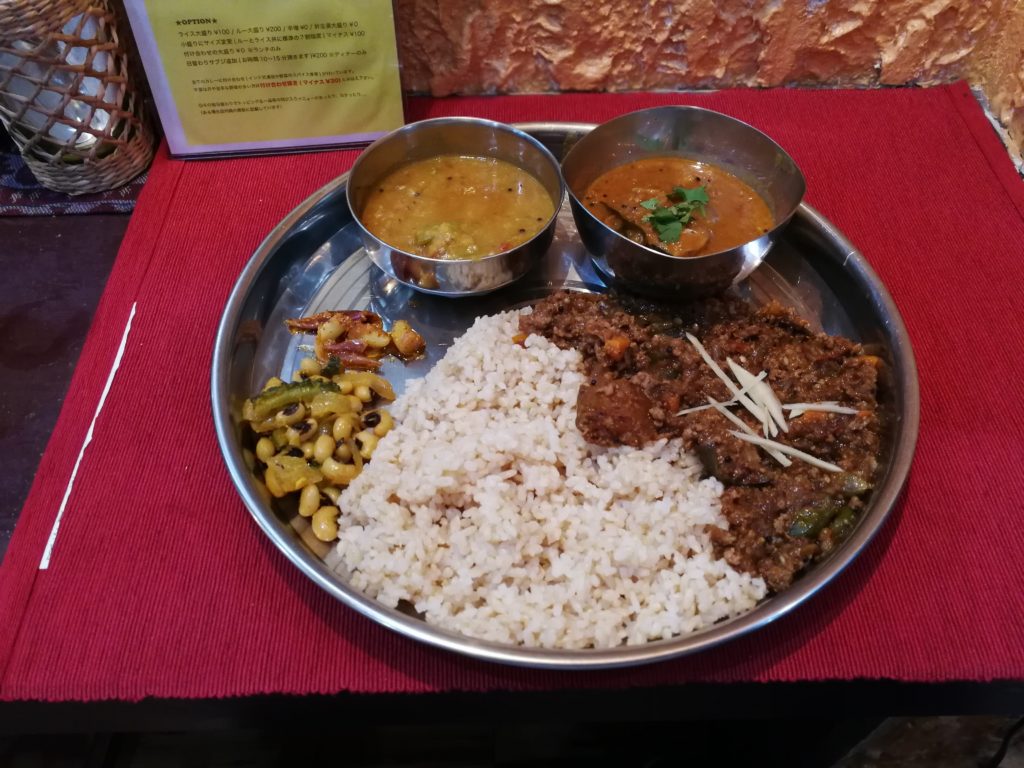 I came since Ganesh N had a shop card.
It's next to the shop where they came to shoot Doyameshi some time ago. Which reminds me, that was a curry shop.
Keema curry is unique and delicious.
I was surprised by the fishy-ness of this day's special, the katsuo (bonito) curry. The sauce itself is wonderfully delicious so whether it's a matter of being underprepared or a question of freshness… Personally, I'm not a fan of the garnish either.
As I have high hopes, let's go back and another sneak peak in the future.