This was actually the second time I was using Levi's 'Tailor Shop', as mentioned the other day.
I want to show a model that was custom-made about three years ago for someone.
The concept is 'Souvenir Jeans'.
Put simply, the approach is "maybe it is interesting to make jeans similar to a 'Sukajan' jacket."
The basic model is the 501ZXX made in 1954 after the Second World War, when 'Sukajan' were originally born.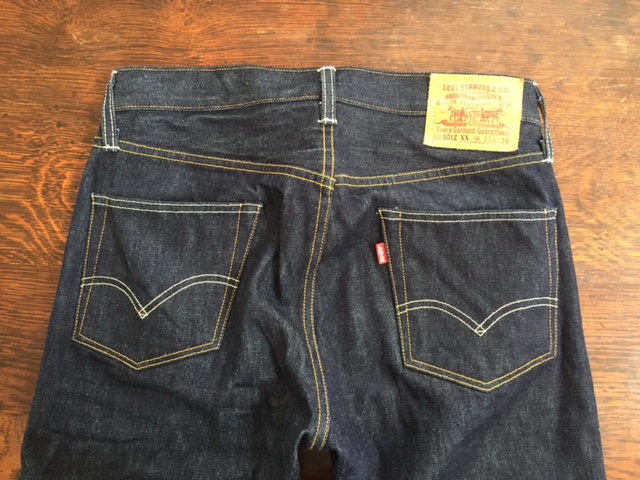 I wondered will they be successful if the exaggerated sense of '50s culture is on the edge of being in poor taste? Regardless, I gave it a go.
They ended up looking like this.
What do you think?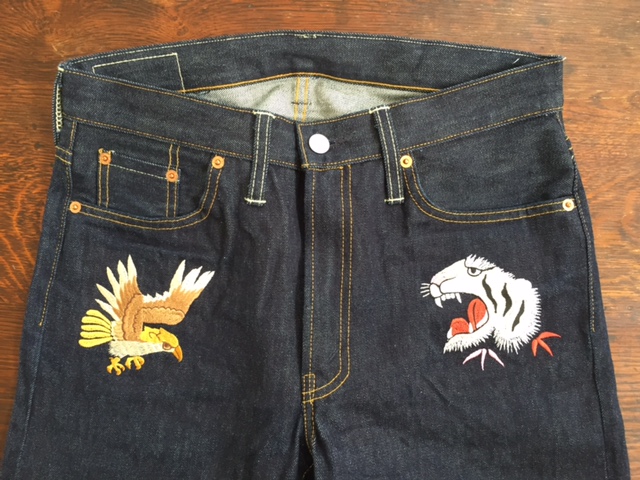 As requested the embroidery looks intentionally childlike but has turned out really well.
I think they're more wearable now than when they were just an idea.